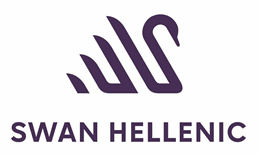 SWAN HELLENIC PRESS RELEASE 03 February 2022
Photographer of stars Sasha Gusov sees what others don't with Swan Hellenic
With a knack for being in the right place at the right time, Gusov not only captured the wild majesty of Antarctica but the emergency extraction of the Antarctic Quest 21 expedition team.
London-based photographer Sasha Gusov, famed for his portraits of stars of the stage, silver screen, music and ballet, is more often engaged in his own artistic projects today. A constant traveller, crafting haunting images of life as he goes, the second cruise of Swan Hellenic's brand-new ship SH Minerva was a natural choice for him to explore the vast expanses of Antarctica.
Although unable to resist taking colour digital shots of Minerva's stylish interiors and works of art, Sasha opted for his beloved film camera to take atmospheric black and white photos conveying the fierce majesty of the Antarctic Peninsula. So, when Swan Hellenic came to the assistance of the Antarctic Quest 21 expedition commemorating the centenary of Shackleton's final voyage, Sasha was there to testify to the prompt emergency extraction of the team, which risked being stranded on the peninsula.
Sasha prefers film for the way it makes him treasure every frame, and black and white film in particular for its heightened textures, evocative contrasts and soul. Explore his photography and you'll immediately see just what he means.
I loved every minute with Swan Hellenic. It was a truly in-depth experience that really opened my eyes. And what a ship – stunning! Witnessing the Antarctic Quest emergency extraction was a real privilege…
said Sasha Gusov
It was a pleasure to have Sasha aboard. He was warmly appreciative of everything we have worked so hard to create, from the expert lectures to the creative interior design and inspired gourmet cuisine. To have him with us, capturing the evacuation of the Antarctic Quest team, was an unforgettable honour.
commented Hotel Director Philipp Reutener
You can see more examples of Sasha's acclaimed work on Instagram:
@sashagusov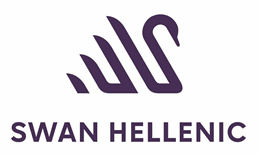 About Swan Hellenic
Swan Hellenic was relaunched in July 2020 to proudly continue the spirit of cultural expedition cruising the company pioneered in the 1950s. Building on its British roots, the new company has a global cultural cruising outlook dedicated to providing guests with the opportunity to 'see what others don't'.
SH Minerva and SH Vega, two new 5-star polar PC 5 ice-class expedition cruise ships arriving in November 2021 and April 2022, will each accommodate 152 guests in 76 spacious suites and staterooms, the majority with large balconies. A larger PC 6 ice-class vessel accommodating 192 guests in the same distinctive comfort and style in 96 staterooms and suites will be arriving year-end 2022. All three new ships feature 3 dining venues, the Swan Restaurant, Club Lounge and Pool bar & Grill, and are being built in full compliance with SOLAS Safe Return to Port requirements. Dedicated to guests with a passion for adventure and cultural exploration, the company's meticulously planned itineraries explore the wild landscapes, wildlife, peoples and unique cultures of the world's less travelled regions.
Swan Hellenic's ships feature elegant Scandi-design interiors, extensive outdoor spaces and dedicated expedition facilities. The crew includes an expedition team comprising expert guides, speakers and lecturers, and - numbering 120 and 140 respectively - almost equals the number of guests, reflecting the high levels of attentive personal service provided.
Headquartered in Cyprus with offices in London, Dusseldorf, Monaco, Fort Lauderdale (serving the North America market) and Hong Kong (serving mainland China, Taiwan, Vietnam and South-East Asia), as well as partnerships serving India, Japan and Australia-New Zealand, Scandinavia and Iceland, Swan Hellenic supports the travel trade with specialist local partners to provide customers with expert personal service worldwide.
About Swan Hellenic Minerva
| | | | |
| --- | --- | --- | --- |
| Tonnage | 10 600 | Cruising speed | 14 knots |
| Propulsion | 5 MW | Ice class | PC5 |
| Length | 113 m | Number of passenger cabins | 76 |
| Breadth | 20.2 m | Number of crew cabins | 73 |
| Draught | 5.7 m | Classification | Lloyd's Register |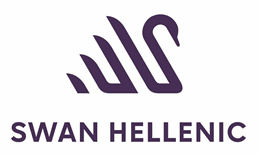 For more information about Swan Hellenic,
please visit www.swanhellenic.com
For Swan Hellenic, please contact:
Mario Bounas, VP, Marketing:
Mario.bounas@swanhellenic.com
For Press, please contact:
Renato Bodi, TwentyTwenty,
Tel.+41793746887, renato.bodi@twentytwenty.biz
Follow us on:

INSTAGRAM @swanhelleniccruises

LINKEDIN Swan Hellenic Limited