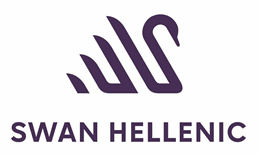 Swan Hellenic announces massive Arctic season sale to celebrate early launch of SH Vega
SH Vega's maiden voyages will form cultural expedition cruise pioneer's Arctic season, launched with celebratory deep discounts to support trade partners
Nicosia, Cyprus: Today, Thursday the 5th of May 2022
SH Vega's maiden voyages will form cultural expedition cruise pioneer's Arctic season, launched with celebratory deep discounts to support trade partners
Nicosia, Cyprus: Today, Thursday the 5th of May 2022, Swan Hellenic announced that its new 5-star ship SH Vega will launch ahead of schedule in July, departing Helsinki Shipyard immediately to carry the cultural expedition cruise pioneer's Arctic Summer Season.
Celebrating the elegant ice-class ship's maiden cruises, Swan Hellenic has launched a special Arctic Summer Season '22 Sale that makes this remote wilderness more accessible than ever, with reductions of up to 70% off its brochure fares for guests booking before the 20th of June.
Solitary adventurers haven't been forgotten either, with the iconic company recognising their single-minded desire to explore by waiving the customary single supplement for bookings in the sale period.
Taken together, these substantial savings bring Swan Hellenic's trade partners outstanding opportunities to boost their business.
The Arctic Summer Season '22 Sale prices all already feature on the Swan Hellenic website to heighten interest in this special occasion and support sales. And of course the website also provides full information on the elegant new SH Vega, enabling guests to explore her refined comfort and exceptional amenities together with the wide choice of extraordinary Arctic cultural expedition cruises created.
Ranging from 9 to 20 days, these deeply discounted maiden season cruises are a once-in-a-lifetime opportunity to explore the magic of the Arctic, from the Svalbard Peninsula to Iceland's landscapes of ice and fire, Greenland's dramatic majesty, the Northwest Passage and the wilds of Northern Canada.
We're excited to launch this special celebration of our new purpose-built ice-class ship, which makes her extraordinary maiden cruises uniquely accessible and irresistible. We look forward to boosting our sales partners revenues and spirits in a challenging period, attracting new curious-minded adventurers to experience the Swan Hellenic difference.
explained Swan Hellenic CEO Andrea Zito.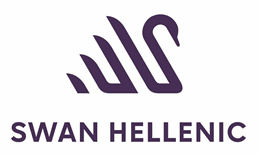 About Swan Hellenic
Swan Hellenic was relaunched in July 2020 to proudly continue the spirit of cultural expedition cruising the company pioneered in the 1950s. Building on its British roots, the new company has a global cultural cruising outlook dedicated to providing guests with the opportunity to 'see what others don't'.
SH Minerva and SH Vega, two new 5-star polar PC 5 ice-class expedition cruise ships arriving in November 2021 and April 2022, will each accommodate 152 guests in 76 spacious suites and staterooms, the majority with large balconies. A larger PC 6 ice-class vessel accommodating 192 guests in the same distinctive comfort and style in 96 staterooms and suites will be arriving year-end 2022. All three new ships feature 3 dining venues, the Swan Restaurant, Club Lounge and Pool bar & Grill, and are being built in full compliance with SOLAS Safe Return to Port requirements. Dedicated to guests with a passion for adventure and cultural exploration, the company's meticulously planned itineraries explore the wild landscapes, wildlife, peoples and unique cultures of the world's less travelled regions.
Swan Hellenic's ships feature elegant Scandi-design interiors, extensive outdoor spaces and dedicated expedition facilities. The crew includes an expedition team comprising expert guides, speakers and lecturers, and - numbering 120 and 140 respectively - almost equals the number of guests, reflecting the high levels of attentive personal service provided.
Headquartered in Cyprus with offices in London, Dusseldorf, Monaco, Fort Lauderdale (serving the North America market) and Hong Kong (serving mainland China, Taiwan, Vietnam and South-East Asia), as well as partnerships serving India, Japan and Australia-New Zealand, Scandinavia and Iceland, Swan Hellenic supports the travel trade with specialist local partners to provide customers with expert personal service worldwide.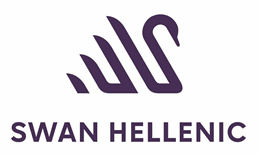 For more information about Swan Hellenic,
please visit www.swanhellenic.com
For Swan Hellenic, please contact:
Mario Bounas, VP, Marketing:
Mario.bounas@swanhellenic.com
For Press, please contact:
Renato Bodi, TwentyTwenty,
Tel.+41793746887, renato.bodi@twentytwenty.biz
Follow us on:

INSTAGRAM @swanhelleniccruises

LINKEDIN Swan Hellenic Limited