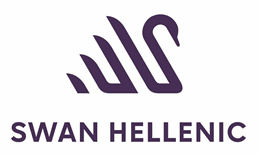 Swan Hellenic appoints cruise industry pacesetter Patrizia Iantorno VP of Global Marketing
Cruise industry marketing innovator set to help power next phase in growth of iconic cultural expedition cruise pioneer
Cyprus. Wednesday the 7th of September 2022
Swan Hellenic announced today that Patrizia Iantorno has been appointed VP of Global Marketing to take the newly-revived cultural expedition cruise pioneer into its next phase of growth and beyond, consolidating its position as the leading innovator in this unique sector. Patrizia is reporting directly to Alfredo Spadon, Swan Hellenic's Senior Vice President of Global Sales and Marketing.
Respected for developing powerful integrated strategies that blend traditional high-end brand and service approaches with data-based digital marketing innovations, Patrizia has an enviable reputation for generating strong results that extend from sales through to customer loyalty and trade support. Driving these achievements is extensive expertise globally across the cruise industry, including two periods at MSC Cruises in senior marketing, digital and consumer relationship roles. This is complemented by senior-level experience in the general luxury travel segment and more widely, including at Nestle, Purina Petcare and the full-service advertising agency Now Available Africa, where she supported clients such as Unilever, the Bill & Melinda Gates Foundation and Nescafe as Strategy Director.
Alfredo Spadon, Swan Hellenic's Senior Vice President of Global Sales and Marketing, commented:
"We're thrilled to have Patrizia on board! She has the perfect mix of vision and technical rigour to consolidate and advance our market position as a unique brand, which Mario Bounas so ably helped establish. I take the opportunity of thanking Mario for his crucial contribution to our highly-successful return to the seas."
"I'm excited to join such a dynamic team of cruise industry leaders, already fully engaged in taking this iconic and pioneering brand forward into the next phase of its history. With Swan Hellenic's fleet of three exceptional ships set to be fully operational across four continents in the coming months, trade and consumers alike can look forward to some truly exciting developments."
said Patrizia Iantorno.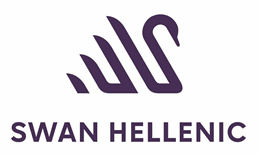 About Swan Hellenic
Swan Hellenic was relaunched in July 2020 to proudly continue the spirit of cultural expedition cruising the company pioneered in the 1950s. Building on its British roots, the new company has a global cultural cruising outlook dedicated to providing guests with the opportunity to 'see what others don't'.
Swan Hellenic's purpose-built ships feature elegant Scandi-design interiors, extensive outdoor spaces and dedicated expedition facilities. SH Minerva and SH Vega, two new 5-star Polar Code PC 5 expedition cruise ships with ice-strengthened hulls, respectively launched in December 2021 and July 2022, each accommodate 152 guests in 76 spacious suites and staterooms, the majority with large balconies. A slightly larger PC 6 ice-class vessel, SH Diana, accommodating 192 guests in the same distinctive comfort and style in 96 staterooms and suites will be arriving in early 2023.
All three ships feature 3 dining venues – the Swan Restaurant, Club Lounge and Pool bar & Grill – and are being built in full compliance with SOLAS Safe Return to Port requirements. Dedicated to guests with a passion for adventure and cultural exploration, the company's meticulously planned itineraries explore the wild landscapes, wildlife, peoples and unique cultures of the world's less travelled regions.
The crews each include a team of 12 seasoned expedition guides, expert speakers and lecturers, for a total complement of 120 and 140 persons respectively, offering outstanding staff-to-guest ratios to deliver the highest standards of attentive personal service.
Headquartered in Cyprus with offices in London, Dusseldorf, Monaco, Fort Lauderdale (serving the North America market) and Hong Kong (serving mainland China, Taiwan, Vietnam and South-East Asia), as well as partnerships serving India, Japan and Australia-New Zealand, Scandinavia and Iceland, Swan Hellenic supports the travel trade with specialist local partners to provide customers with expert personal service worldwide.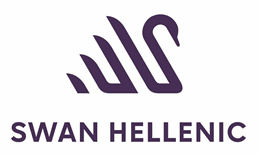 For more information about Swan Hellenic,
please visit www.swanhellenic.com
For Swan Hellenic, please contact:
Mario Bounas, VP, Marketing:
Mario.bounas@swanhellenic.com
For Press, please contact:
Renato Bodi, TwentyTwenty,
Tel.+41793746887, renato.bodi@twentytwenty.biz
Media Library
https://swanhellenic.filecamp.com/s/SH_MINERVA_PHOTOS_15/fo
Video of laser cutter name reveal:
https://swanhellenic.filecamp.com/s/518_Steel_cutting_keel_layi/d
Follow us on:

INSTAGRAM @swanhelleniccruises

LINKEDIN Swan Hellenic Limited