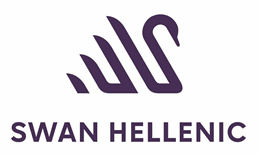 SWAN HELLENIC PRESS RELEASE 26 January 2022
Swan Hellenic's brand-new cultural expedition cruise ship evacuates Antarctic Quest 21 expedition team to Ushuaia
SH Minerva performs emergency extraction of team collecting valuable samples and data during expedition to commemorate the centenary of Shackleton's final voyage.
Nicosia, Cyprus: Today, Wednesday the 26 January 2022
Swan Hellenic announced that its five-star, ice-class cultural expedition cruise ship SH Minerva gave assistance to evacuate the Antarctic Quest expedition team from Portal Point, sailing into Charlotte Bay on January the 16th during her second cruise exploring the Antarctic Peninsula
The expedition team had spent five weeks engaged in science and educational outreach, travelling in untrodden regions over and along the spine of the Antarctic Peninsula when it became clear they would have to attempt an early return. Covid containment restrictions introduced in Argentina had led many Polar operators to cancel their programmes, so the expedition team could not be picked up as planned. Indeed, there was a very strong risk they might have been stuck on the peninsula. Which was when SH Minerva arranged to come to their assistance.
"We have to say the warmth and hospitality of everyone on SH Minerva was simply outstanding and we were treated with such kindness. It is hard to find words to express our gratitude for all that was done for us
said Expedition Leader Paul Hart
A Commemoration of the life of Sir Ernest Henry Shackleton, the expedition collected samples providing vital information for its science collaborators on the levels of microplastics and metals in the snow, on the ozone hole, the amount of UV reaching the Peninsula and meteorological observations to help improve the modelling of ice-mass accumulation and loss on the Peninsula.
"The crew and guests on SH Minerva were delighted we could be of assistance in these challenging conditions and help the explorers safely complete their mission. The team were very generous in sharing their experiences, bringing a richly stimulating additional perspective to the voyage. Swan Hellenic is committed to assisting and building links with the research community, so this was a very fitting early episode for the first ship in our fleet."
commented Swan Hellenic CEO Andrea Zito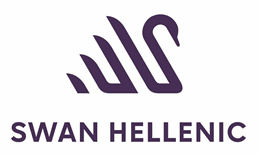 About Swan Hellenic
Swan Hellenic was relaunched in July 2020 to proudly continue the spirit of cultural expedition cruising the company pioneered in the 1950s. Building on its British roots, the new company has a global cultural cruising outlook dedicated to providing guests with the opportunity to 'see what others don't'.
SH Minerva and SH Vega, two new 5-star polar PC 5 ice-class expedition cruise ships arriving in November 2021 and April 2022, will each accommodate 152 guests in 76 spacious suites and staterooms, the majority with large balconies. A larger PC 6 ice-class vessel accommodating 192 guests in the same distinctive comfort and style in 96 staterooms and suites will be arriving year-end 2022. All three new ships feature 3 dining venues, the Swan Restaurant, Club Lounge and Pool bar & Grill, and are being built in full compliance with SOLAS Safe Return to Port requirements. Dedicated to guests with a passion for adventure and cultural exploration, the company's meticulously planned itineraries explore the wild landscapes, wildlife, peoples and unique cultures of the world's less travelled regions.
Swan Hellenic's ships feature elegant Scandi-design interiors, extensive outdoor spaces and dedicated expedition facilities. The crew includes an expedition team comprising expert guides, speakers and lecturers, and - numbering 120 and 140 respectively - almost equals the number of guests, reflecting the high levels of attentive personal service provided.
Headquartered in Cyprus with offices in London, Dusseldorf, Monaco, Fort Lauderdale (serving the North America market) and Hong Kong (serving mainland China, Taiwan, Vietnam and South-East Asia), as well as partnerships serving India, Japan and Australia-New Zealand, Scandinavia and Iceland, Swan Hellenic supports the travel trade with specialist local partners to provide customers with expert personal service worldwide.
About Swan Hellenic Minerva
| | | | |
| --- | --- | --- | --- |
| Tonnage | 10 600 | Cruising speed | 14 knots |
| Propulsion | 5 MW | Ice class | PC5 |
| Length | 113 m | Number of passenger cabins | 76 |
| Breadth | 20.2 m | Number of crew cabins | 73 |
| Draught | 5.7 m | Classification | Lloyd's Register |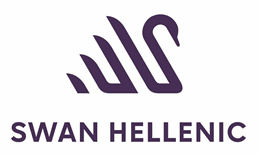 For more information about Swan Hellenic,
please visit www.swanhellenic.com
For Swan Hellenic, please contact:
Mario Bounas, VP, Marketing:
Mario.bounas@swanhellenic.com
For Press, please contact:
Renato Bodi, TwentyTwenty,
Tel.+41793746887, renato.bodi@twentytwenty.biz
Follow us on:

INSTAGRAM @swanhelleniccruises

LINKEDIN Swan Hellenic Limited