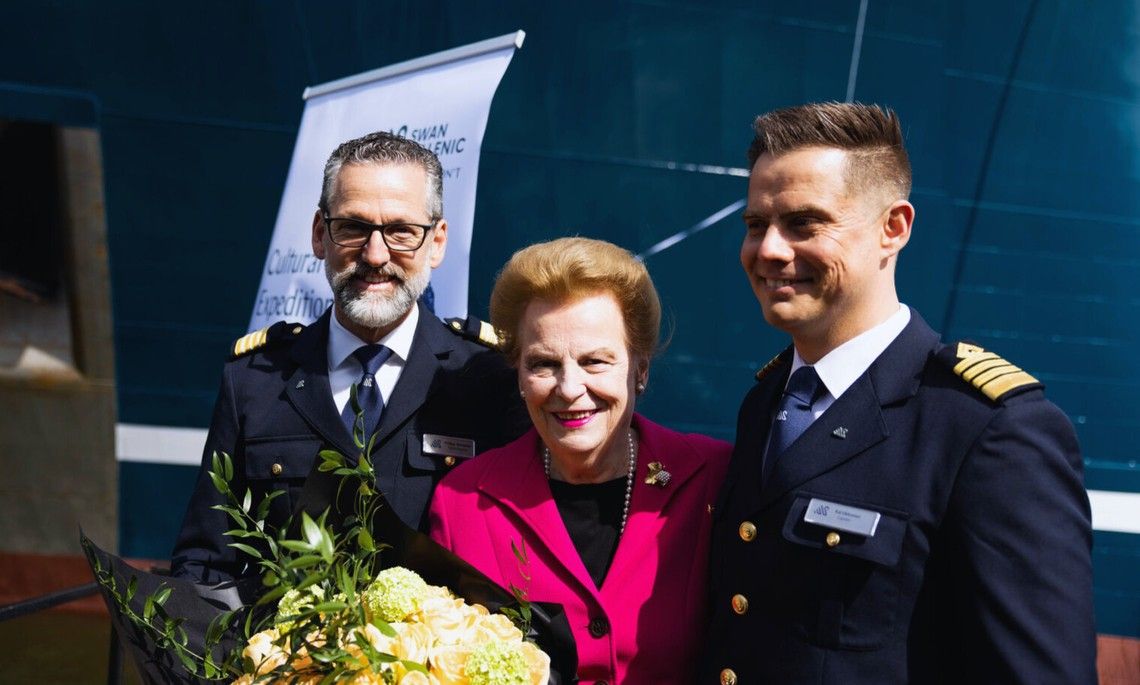 If you like celebrations (and who doesn't?!), you will have enjoyed Swan Hellenic's recent naming ceremony on the 4th of May, when we named our new cruise ship for 2023.
Held in sunny Amsterdam, we were celebrating the launch of our third – and largest – ice-class cultural expedition cruise ship, SH Diana, before heading out on her maiden voyage.
Cruise industry event
Our elegant new vessel was named by luxury travel visionary Valerie Wilson, who was joined at the ceremony by Swan Hellenic Senior Management, VIP guests, the media, and members of the cruise industry from around the world.
"This wonderful new ship takes Swan Hellenic's hallmark contemporary lifestyle elegance to new levels," Valerie said. "It's a fabulous expression of the way Swan Hellenic wants us to be explorers. I look forward to joining SH Diana's explorations and cruising around the world to places that even an industry veteran like me has never heard of!"
New cruise ship 2023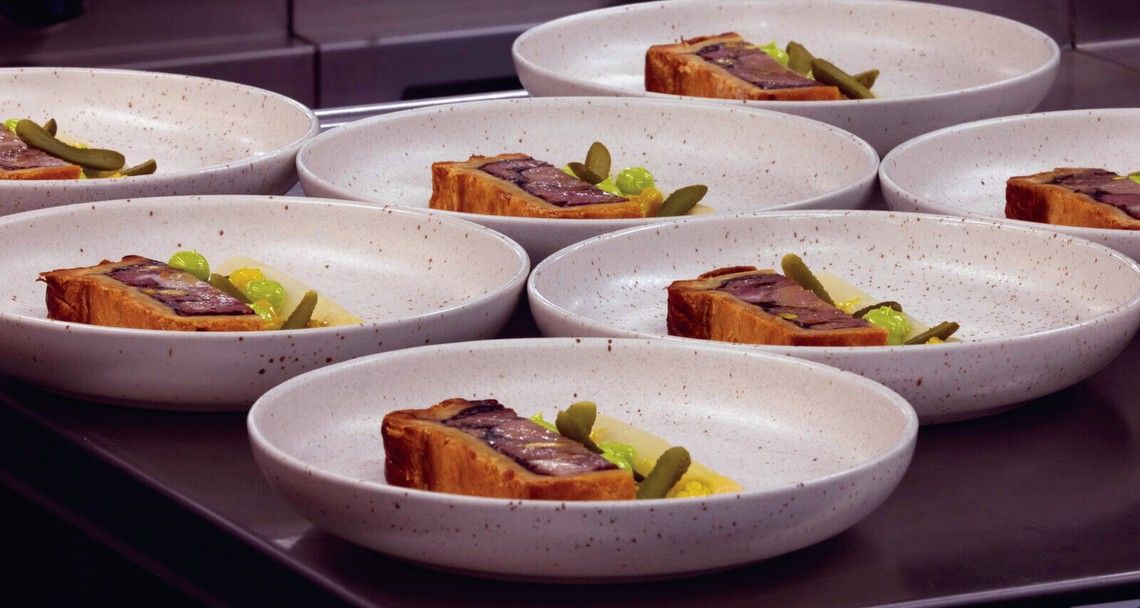 The ceremony was followed by a sumptuous gala lunch on board SH Diana, which also marked the official launch of MARIS, Swan Hellenic's exciting new gastronomic partnership with JRE - Jeunes Restaurateurs.
Then the special day ended with a tour of the impressive new ice-class cruise ship, taking in its stylish Scandi-inspired, open-plan interiors, extensive outdoor spaces, and dedicated expedition facilities.
Sail the world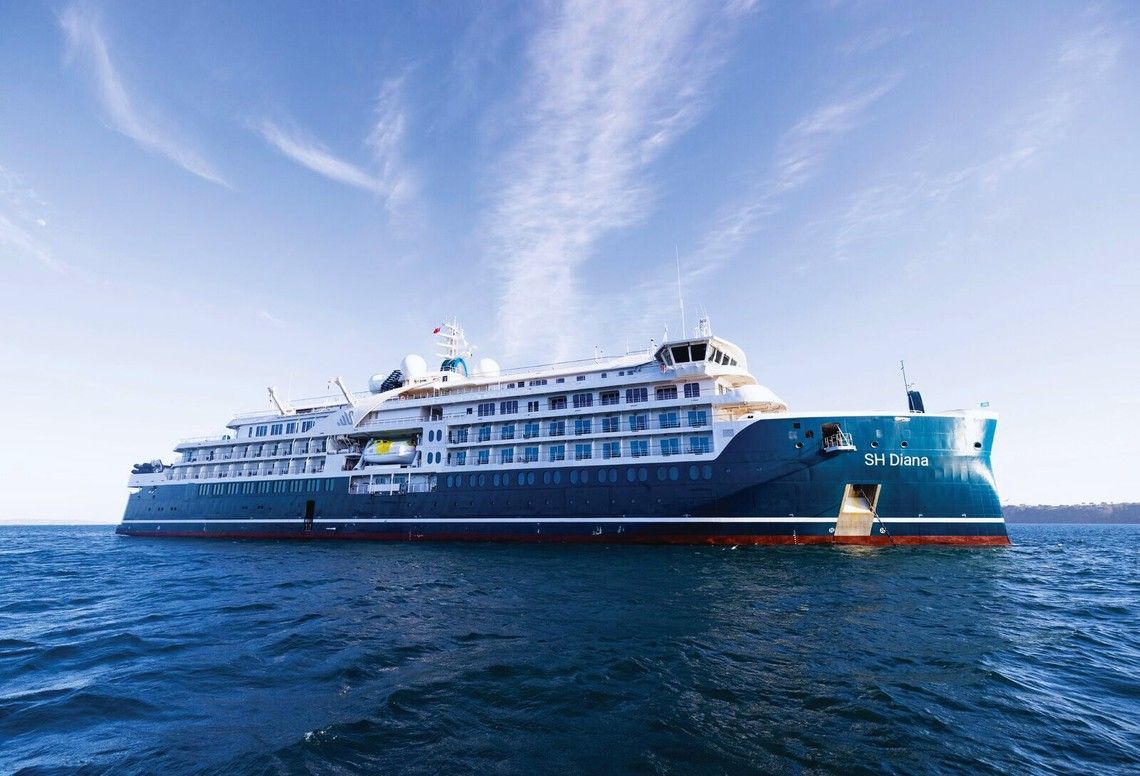 Designed for premium discovery experiences, SH Diana can accommodate 192 guests in 96 staterooms and suites, the vast majority with large balconies.
The PC 6 ice-class vessel is fitted with extra-large stabilizers for exceptional passenger comfort, offers spacious 5-star accommodation, and the 125 m-long ship has been specially made to explore the most inspiring and inaccessible places on the planet. SH Diana shares unique design features with her sister ships – SH Minerva and SH Vega – and has a state-of-the-art gym, spa, panoramic sauna, club room, and swimming pool with poolside grill.
Our new ship also has key differences, including a dedicated presentation, lecture theatre, and onboard Tender boats to take guests ashore in greater comfort than the customary expedition Zodiacs.
Environmental impact
SH Diana is entirely self-sufficient for up to 40 days or 8,000 nautical miles. She is equipped with exhaust gas cleaning, advanced wastewater treatment systems, and special waste storage facilities required for operating in sensitive polar areas. The purpose-designed expedition cruise ship also complies with the latest environmental regulations. Preparations have also been made to implement zero-emission battery technology, allowing SH Diana to operate silently in ports, marine reserves, and other sensitive natural areas as it sails worldwide.
"Helsinki Shipyard created an exceptional new ship for us," Swan Hellenic CEO Andrea Zito said. "We look forward to the new era SH Diana heralds, taking cultural expedition cruising worldwide."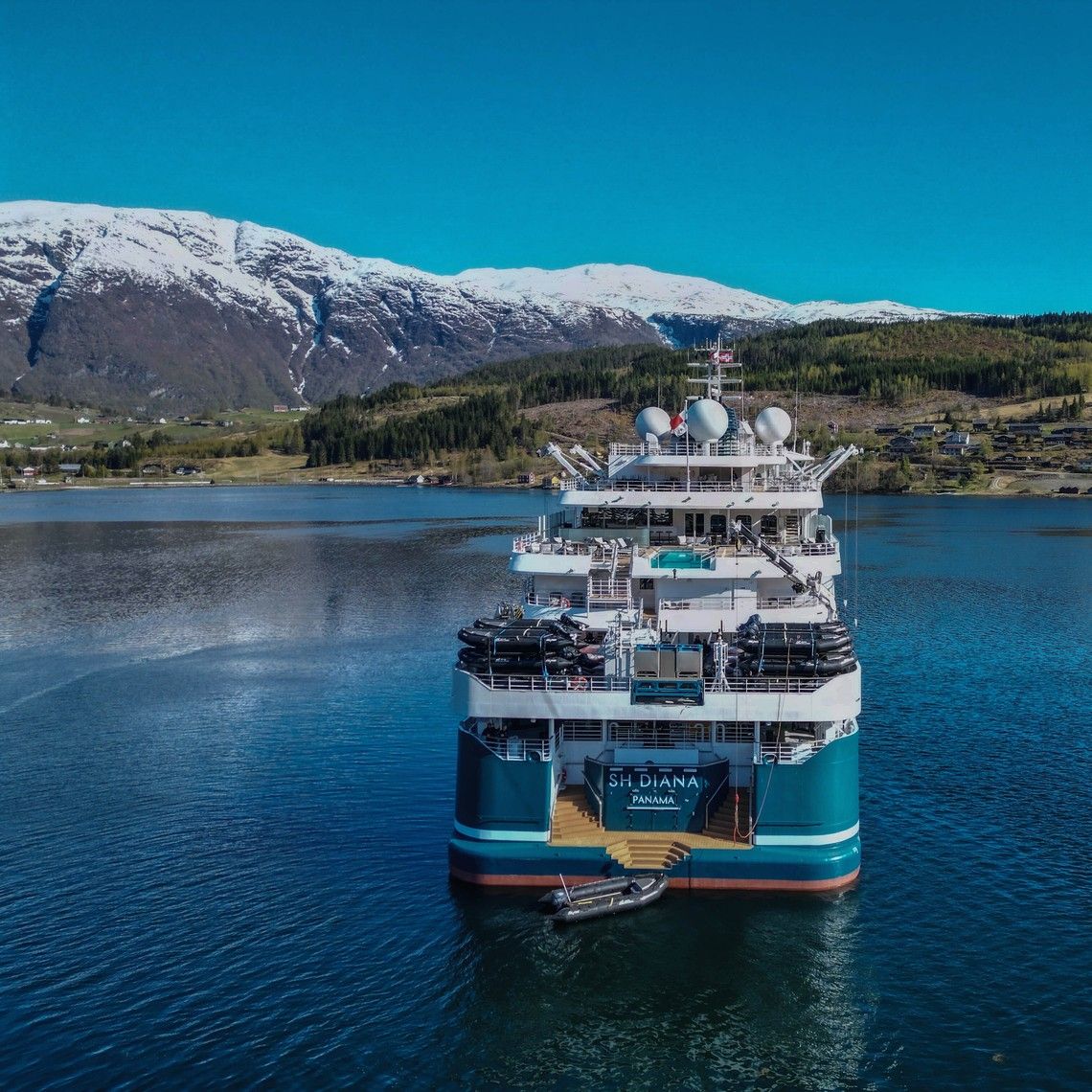 Then, at around 4 pm, our new 2023 cruise ship headed off on her maiden voyage.
We're sure you'll be as impressed with SH Diana as we are.
Please find out more about our cultural expedition cruises here, or look at our upcoming cruises here.