Introduction to Swan Hellenic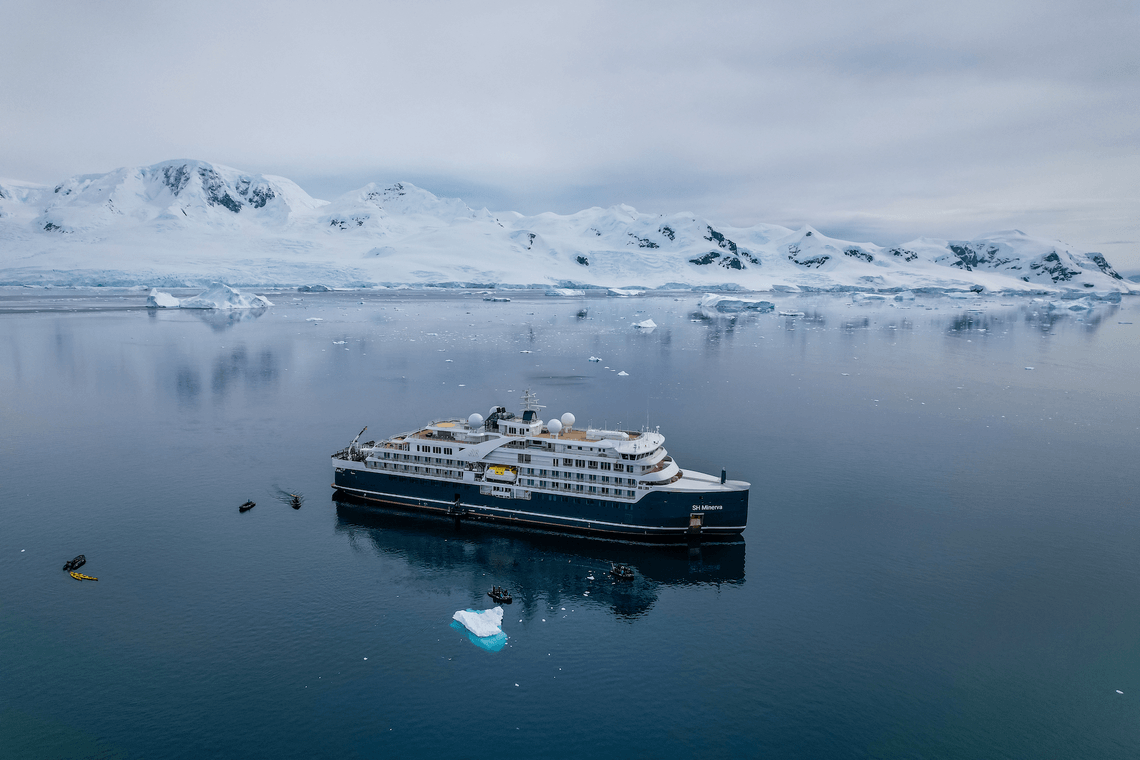 Leaders in cultural expedition cruising, Swan Hellenic has been accompanying intrepid adventurers to the furthest corners of the planet for over seven decades. A Swan Hellenic expedition cruise provides authentic, unforgettable experiences in the world's most incredible places.
We take you to see what others don't.
Our Swan Hellenic ships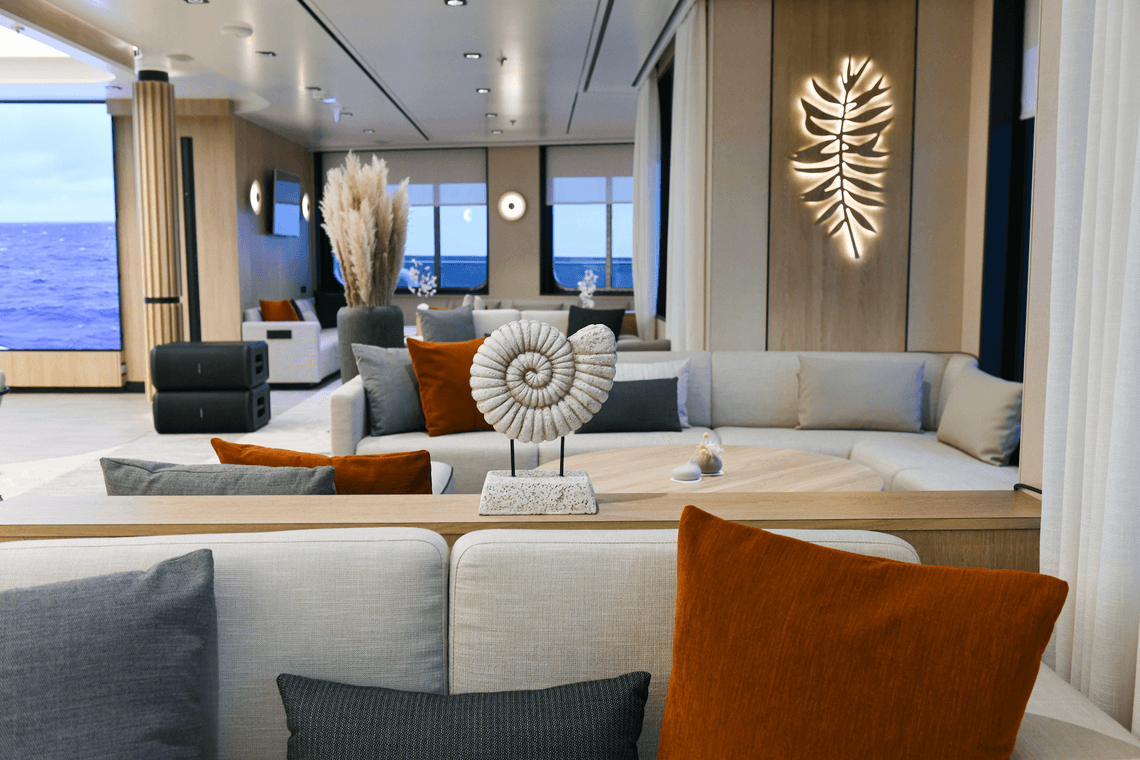 Our polar ice-class ships are capable of navigating sea ice, narrow passages, and challenging waters. Swan Hellenic specialises in small-ship cruising; the maximum number of guests on a cruise is 192.
The Scandinavian inspired interiors offer all the comforts of a boutique luxury hotel. Our elegant cabins and staterooms are spacious, with in-room dining facilities. The ships have been designed so that all cabins and public spaces have unobstructed views of the surrounding scenery.
Each ship has also been equipped with lots of deck space with dedicated viewing areas, a sauna, gym, fine dining restaurant, bar, library, and science lab.
The Swan Hellenic team
The Swan Hellenic onboard team are on hand to assist at all times, offering friendly, 5-star service. This includes our expedition team who will be leading shore excursions and expeditions in our Zodiac boats.
Our experienced expedition team will be on hand to help spot elusive wildlife and answer any questions that you might have. Our guest lecturers will also be on board, sharing their incredible expertise through a series of talks, lectures and workshops.
Giving back
Swan Hellenic aim to always contribute to the destinations that we visit, and as part of that ethos, we have launched our Citizen Science Lab. This allows us to transport scientists and researchers to areas of the world that are generally difficult and expensive to reach, whilst they work on our onboard lab.
Guests can interact with the scientists, ask questions and gain an understanding of the nature of on-site research.
What can you do on a Swan Hellenic cruise to the Arctic?
Join the ranks of the most adventurous souls in history on an Arctic expedition cruise with Swan Hellenic. Our expertly curated shore excursion programme leaves no stone unturned. Here are just some of the activities on offer on your cruise to the top of the world.
Wildlife viewing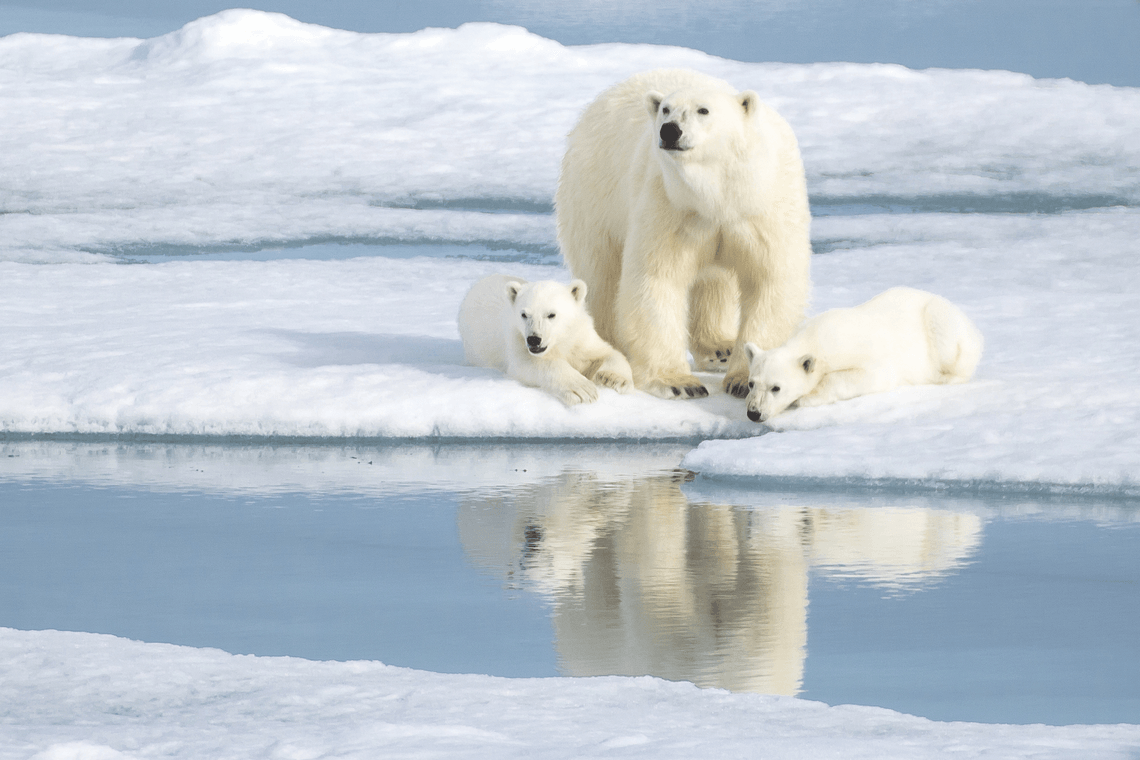 One of the Arctic's biggest draws is its incredible variety of wildlife. Birdwatchers will be in heaven on the lookout for puffins, black-legged kittiwakes, black guillemots and many more. On the tundra snow bunting, purple sandpiper and Brent goose can often make an appearance.
Spotting one of the region's land mammal species for the first time is always a thrill. On a Swan Hellenic Arctic cruise, we will be on the lookout for wolves, arctic hare, polar bears and reindeer.
And of course, there's always plenty to be looking out for in the water. Several whale species are prominent in the Arctic including grey, bowhead, beluga, humpback and minke. Seals, sea lions and walruses are also common sightings.
Midnight Sun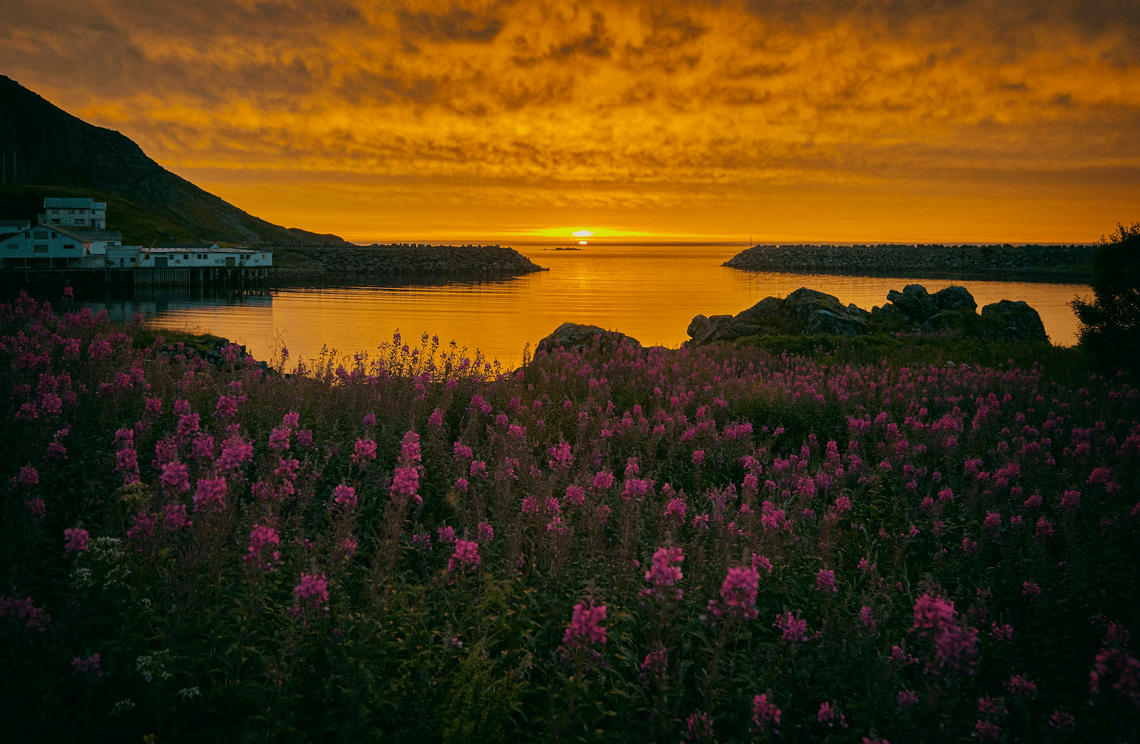 Experience the endless days of the Arctic summer. Around the summer solstice, the sun doesn't set at the earth's poles. How long this phenomenon lasts in the Arctic depends on how close you are to the North Pole.
In Svalbard, the sun doesn't set from approximately 19th April until 23rd August. This means that Svalbard's inhabitants don't experience darkness for four months of the year.
Polar plunge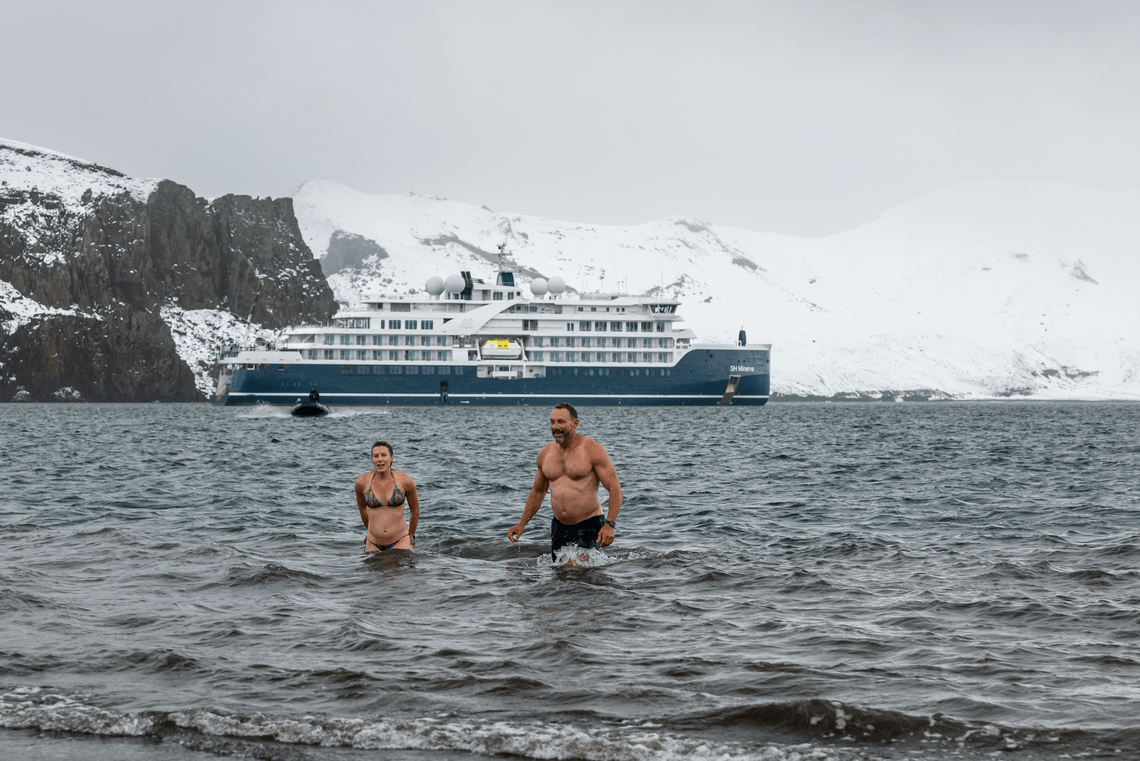 Surprisingly one of the most popular activities with Swan Hellenic guests, this is exactly what it sounds like. Immersing yourself in water that sits at around zero degrees Celsius will definitely get your day jump-started. Most people manage a few seconds, but some brave guests have managed a few minutes. And no wetsuits allowed!
Sea kayaking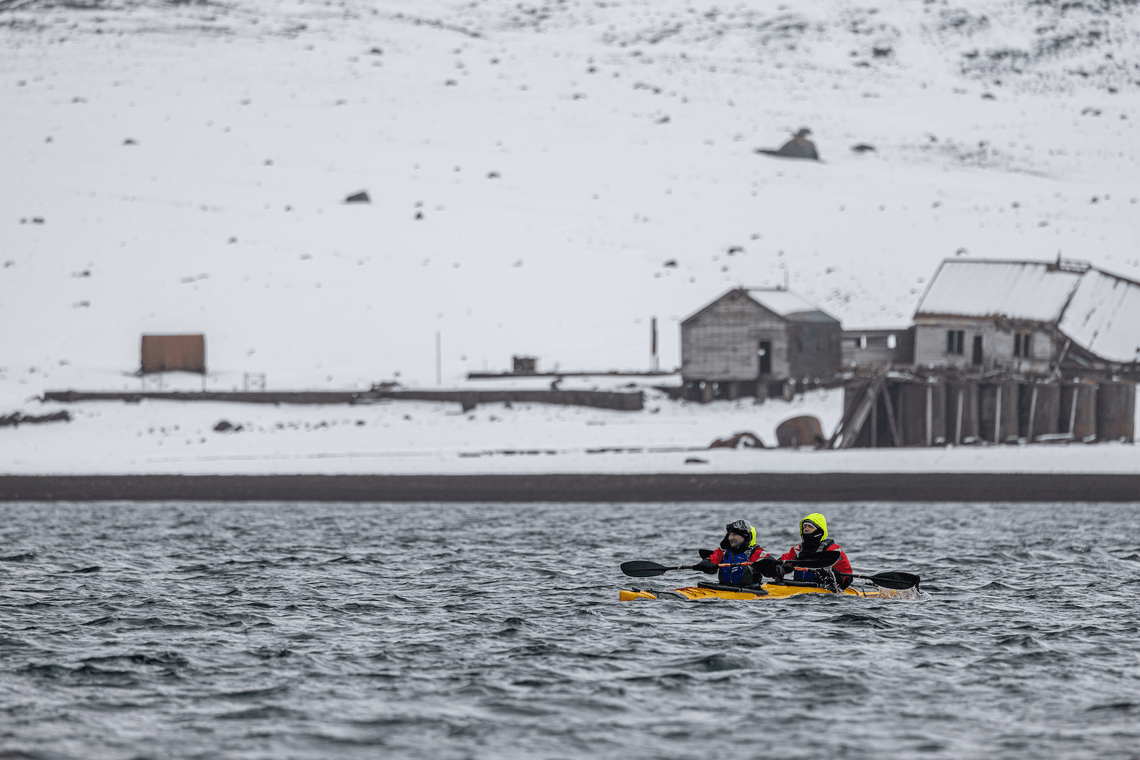 Explore this incredible landscape from the tranquil perspective of your sea kayak. The water in the Arctic is generally calm, so you'll be able to paddle fairly close to icebergs, coastlines and marine life including whales, sea birds and seals. Kayaking is also a good way to get moving after a sea day.
Zodiac cruising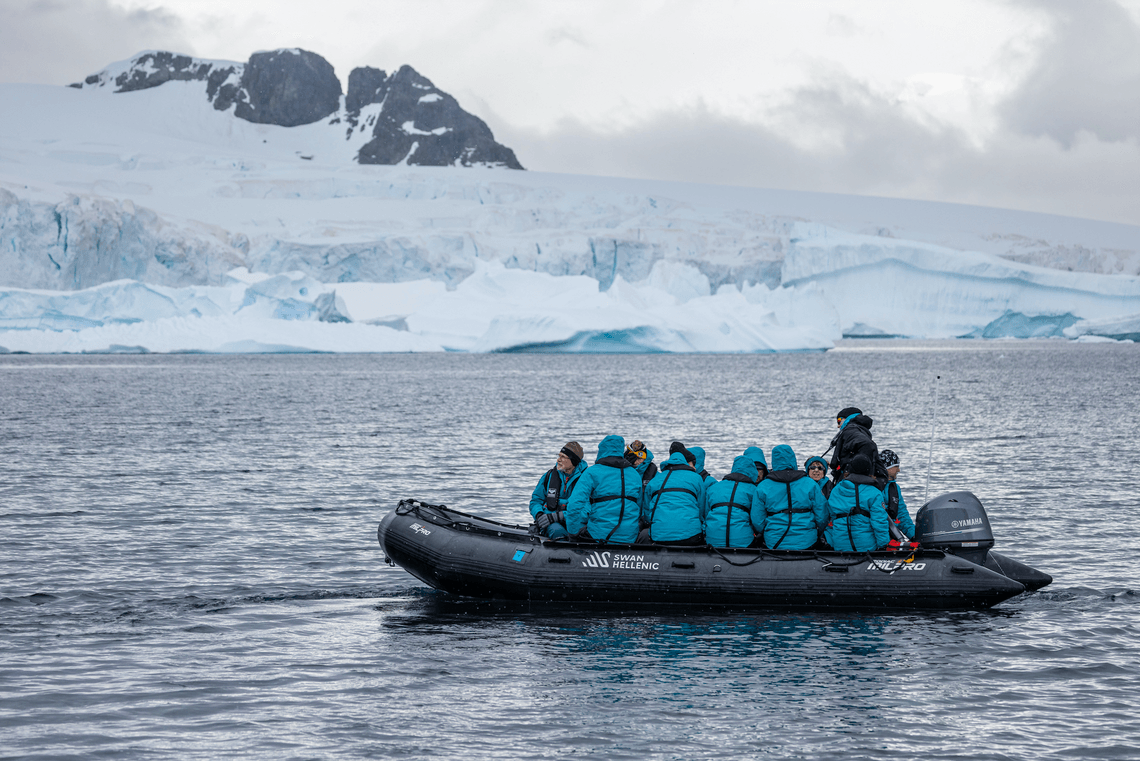 Our Zodiac boats allow us to get a closer look at our destinations. Sometimes we'll cruise through the icy landscape looking out for wildlife. Other times we'll make shore landings in secluded spots and explore further inland. Our expert expedition team lead these cruises, providing information and looking out for wildlife along the way.
Guest speakers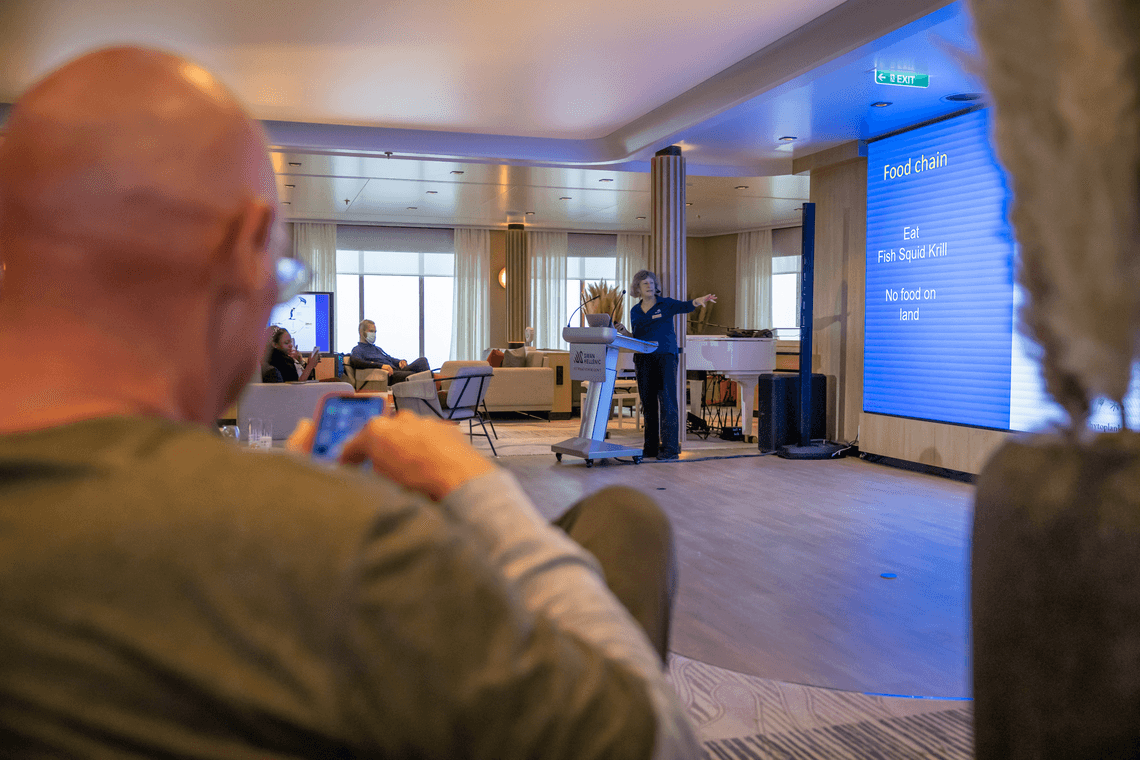 The learning doesn't stop once you're back on the ship. Our resident guest speakers will have prepared wonderful day lecture programmes and informative talks for you. These guest lecturers will be with us throughout the duration of our cruise and are experts in their relevant fields.