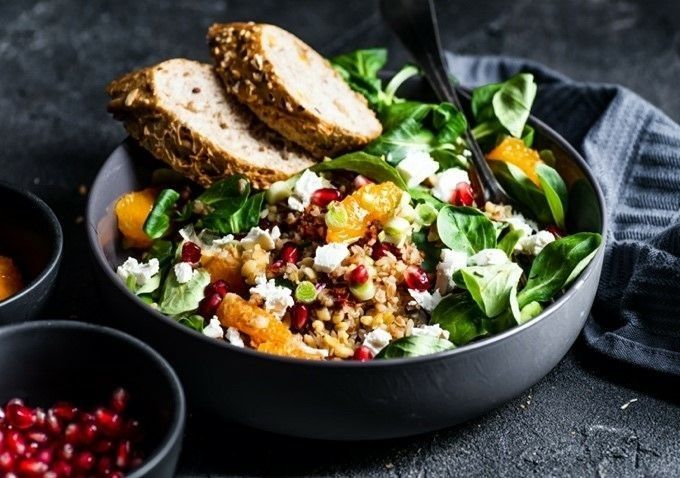 Swan Hellenic's plethora of dining options provide guests with an appetite for global flavours a tempting variety of options, from sun chasing early riser's breakfast through to late dinner and 24 hour room service.
The onboard restaurants serve modern international delicacies featuring regional cuisine and ingredients creating a unique once-in-a-lifetime dining experience.
World renowned chefs will prepare culinary experiences from the destinations visited, pairing the latest international trends with untasted regional delights.
Bespoke & private dining experiences will be offered both inside and outside (depending on the weather conditions and routing). Offering guests superb the opportunity to enjoy and explore top-tier culinary skills and the local landscape that is home to distinctive unique flavours of seasonal ingredients, alongside fine wines.
The Swan Restaurant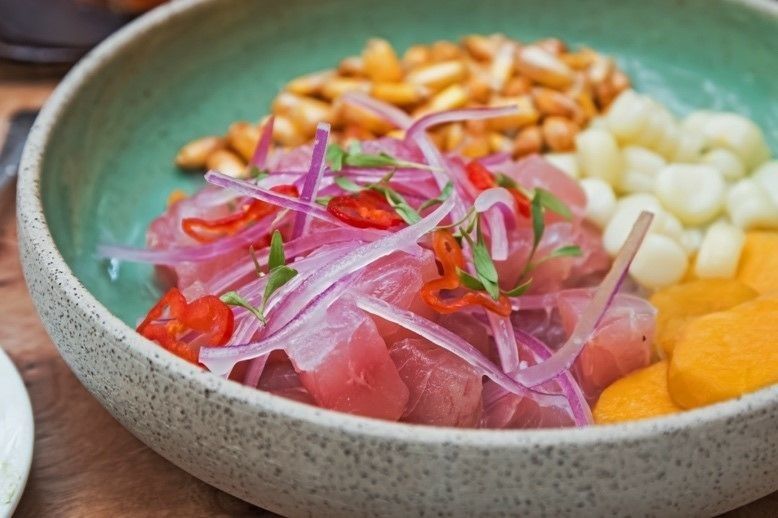 As the main venue for breakfast, lunch and dinner, our 150-seat restaurant serves international and regional cuisine focussed on quality local ingredients from the unique destinations we visit, showcasing creative flavourful cuisine. With open seating, guests can dine at their leisure, from breakfast through to dinner.
Helmed by a culinary master, the airy, contemporary space champions artful modern and traditional delicacies, also offering healthy diet-inspired menus that focus on seasonal ingredients sourced from local farmers, fisheries and artisans, prepared in a light, clean style. Catering to a range of diets, we offer wholesome, health conscious fare that respects responsible sourcing from the sea as well as careful cultivation of the soil.
Start your day with made-to-order omelettes, waffles or pancakes, to healthy fresh fruit and vegetable smoothies. A broad selection of other breakfast favourites is also available.
For lunch, opt for made-to-order pastas and risottos, cheese and meat antipasti or freshly cooked seafood. A raw bar will feature fresh seafood, organic bites and delectable carpaccio. A delicious selection of soups and carved meats accompany a tempting array of mouth-watering desserts, including sugar & gluten free options.
For dinner we will take you on a culinary journey with a variety of menus designed to provide an upscale, contemporary take on destination-based influences, delivering authentic flavours reimagined from adventurous surroundings.
Select quality wines chosen by our sommelier, liquors, beers and soft drinks are complimentary.
Our sommelier will also be at your service in case you decide to pair your meal with a bottle from our selection of superior labels and vintages. Speciality and premium products selected from our Aficionado Menu will be charged to your shipboard account.
Private dining experiences are also available at Chefs table in main restaurant. These intimate meals are bespoke and the executive chef along with our sommelier will curate a tailor made menu with wine pairing. We take it the extra step, adding the concept of wine education and carefully explaining each new pour as it complements the dish. Private dining experiences are offered at an additional cost and need to be booked in advance.
Club Lounge
Discover the culinary finesse with tapas-inspired gastro market small plates. Vibrant and welcoming, the Club Lounge acts as a hub, playing home to interactive food counters and a range of thrilling dining options: freshly made pizza from our Italian pizza oven and locally-inspired tapas, all to enjoy while sipping Swan Hellenic's signature sundowner cocktail - making it the ideal setting for delicious, social gatherings. Tuck into the signature tapas with a twist and delectable seasonal local fare 24 hours a day, with a panoramic view of the ocean glittering below.
Designed to be a social space, the Club Lounge gives the feel of an expansive living room, leading out to an al fresco Poolside Bar with stellar views of the outdoor pool and glistening sea. An a la carte menu features burgers, wraps, creative salads and locally inspired global small plates.
The elegant 24-hour lounge is versatile for everything from breakfast to an elegant afternoon tea and pre-dinner Gin O'clock tipple. Afternoon Tea is a glamourous and contemporary progression of savoury bites, finger sandwiches and scones followed by colourful tarts and desserts. Refresh your palate with a selection of international teas or a cold glass of champagne.
Imbibe in our daily Gin O'clock and indulge in its distinct flavour and aroma while watching the sea swallow the sinking sun. Take your tipple outdoors and breathe in the calm fragrance of the of the salty sea air.
Freshly baked light snacks, pastries, and a self-service coffee bar available round-the-clock. Espresso, café lattes, cappuccino and specialty teas are served in our comfortable café. Wines by the glass and cocktails are also available throughout the day into the late evening.
Room Service
No matter what time of day, our carefully curated In-Cabin Dining Menu traverses perennial international favourites and a plethora of international delicacies, providing a world-class gastronomic experience in the comfort of your own cabin.
Start your morning right with a nourishing selection of breakfast dishes – from a healthy yoghurt, granola and local seasonal fruit to a heartier regionally inspired eggs benedict. Or opt for a more intimate lunch or dinner, served al fresco on your private veranda.
Room Service may also be ordered from the Swan Restaurant during regular dining hours.
A selection of late-night snacks and light bites has been created to pair perfectly with your In-Cabin movie. Please refer to the In-Cabin Dining Menu to place your order.
Room Service is available 24 hours a day.