Five questions about visiting the Antarctic Peninsula answered

The Antarctic Peninsula is one of the most accessible parts of the Antarctic continent due to its proximity to South America. It's also popular because of its relatively favourable climate, fantastic scenery and abundant wildlife.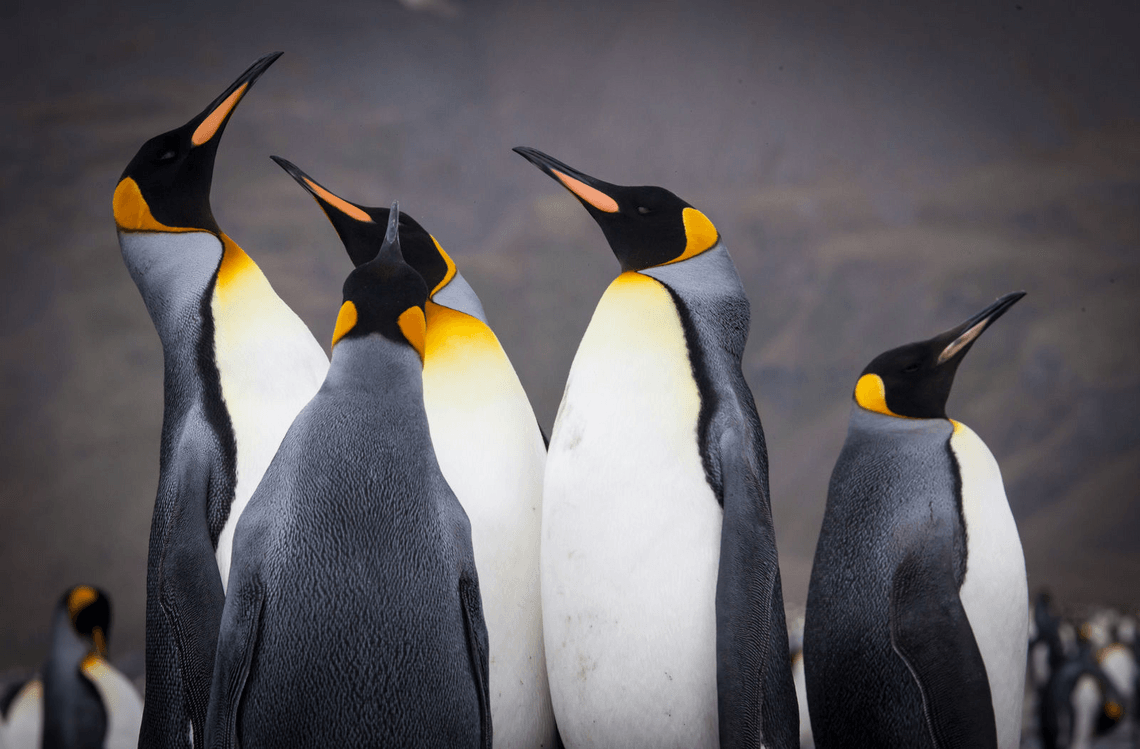 Where is the Antarctic Peninsula, and what is it?
Known as Tierra de O'Higgins Land in Chile, Tierra de San Martin in Argentina, and formerly Graham Land in the United Kingdom, the Antarctic Peninsula is the northernmost part of mainland Antarctica.
Geography
Part of the larger peninsula of West Antarctica, the Antarctic Peninsula is around 500,000 square kilometres in area and 80% of the peninsula is covered in ice. Under the ice, the Antarctic Peninsula region is a string of bedrock islands separated by very deep channels. They are joined by the Tierra del Fuego ice sheet.
The Drake Passage
The most southerly tip of South America is about 1,000km away, across the notorious Drake Passage. Named after the famous explorer Sir Francis Drake, the Drake Passage is situated at the point where the Atlantic and Pacific oceans meet.
This means that the area is a mighty convergence of waves, wind and currents. The Drake Passage extends from South America's southernmost tip to the South Shetland Islands and the Antarctic Peninsula.
Ideal location
The Antarctic Peninsula has some of the most dramatic scenery in the whole of the Antarctic. The region is home to a diverse range of wildlife including penguins, seals and migrating whales. Its proximity to the southern tip of South America makes the Antarctic Peninsula the perfect part of the Antarctic circle for an expedition cruise.
The Antarctic Peninsula is where most Antarctic research stations are based due to having one of the mildest climates in the Antarctic region. You can see these stations in our Antarctica in Depth cruise.
Question 1: How do I visit the Antarctica Peninsula?
Part of Antarctica's appeal is how remote it is. This does mean that getting there can take a bit of time and effort. The Antarctic Peninsula is the most accessible part of the continent, which makes things a little easier.
Expedition cruise ship
The most popular, and easiest way to get to the Antarctic Peninsula is to sail from the port town of Ushuaia, located at the southernmost tip of Argentina. This is the departure point for most Antarctica cruises.
To reach Ushuaia you'll need to fly into Buenos Aires and then take the three-and-a-half-hour flight south to Ushuaia. At Swan Hellenic, we include this domestic flight in the price of your cruise.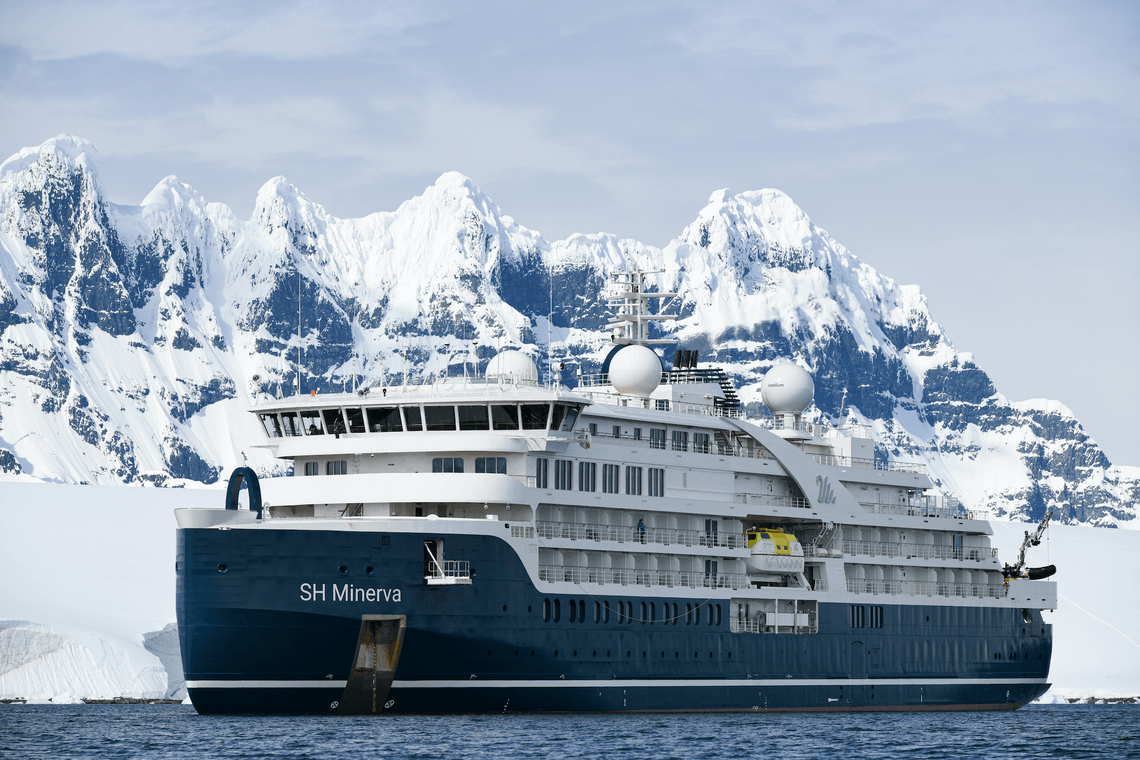 Crossing the Drake Passage




To reach the Antarctic Peninsula from Ushuaia, you'll spend two days at sea as you cross the Drake Passage. If you are prone to seasickness, this is where you'll want to have your medication on hand.


However, if your sea legs hold up, wildlife viewing on this stretch of ocean can be incredibly rewarding.

The convergence of the two oceans here makes it a fantastic food source for a diverse range of wildlife. Hourglass dolphins, giant petrels, wandering albatross and orca (killer whales) are just a few of the species that can be seen here.

Fly

It's also possible to fly directly to Antarctica from Punta Arenas in Chile, where there are a limited number of departures each season. You can also charter a plane from Punta Arenas.

Question 2: How much does it cost to visit the Antarctic Peninsula?

The logistics, permits, specialist skills and equipment required to make an Antarctica expedition come to life means that getting there can be more expensive than travelling to other parts of the world.

Price factors

The final price will depend on several factors including the number of days, time of year, when you book and the cabin category that you are interested in. Cruises that visit the Falkland Islands, South Shetland Islands and South Georgia will generally be more expensive since these voyages are longer.

Inclusions

Nevertheless, an Antarctic Peninsula voyage offers the adventure of a lifetime. Some cruise packages can offer excellent value for money, with food, excursions and domestic flights included. At Swan Hellenic our expedition cruises to the Antarctic Peninsula include the following:

Transfers from the airport to the cruise port (via our included accommodation, where applicable) and vice-versa
One night pre-cruise accommodation with breakfast at a 4/5-star hotel
4-hour room service
Coffee, tea, soft drinks and selected alcoholic beverages are available 24-hours
All meals onboard
Lecture programs by our experienced expedition team and guest speakers
Standard WiFi
Onboard gratuities and taxes
Onshore excursion per port of call
Branded Swan Hellenic expedition parka
Use of rubber boots for shore landing

Question 3: What are the top things to do in Antarctica?

The other-worldly scenery you'll find in Antarctica is spellbinding enough on its own. We never get tired of our guests' reaction when they set their eyes on the White Continent for the first time.


Even without this endless alien icescape to keep guests occupied, there are a plethora of other things to be doing on an expedition cruise to the Antarctic Peninsula.

Penguin colonies

Arguably Antarctica's main attraction is its penguins. Thousands can be found nesting in colonies throughout the Antarctic Peninsula, in the Falkland Islands and in South Georgia. Arrive mid-summer to watch the fluffy penguin chicks take their first steps.

Sea kayaking

There's no better way to get to know this extraordinary part of the world than a sea kayaking excursion. Get out on the water with your experienced expedition team for close range encounters with whales, seals and penguins.

Whale watching

Large populations of whales migrate to Antarctica in the late summer to take advantage of the nutrient-rich seas. You've got a good chance of seeing minke, humpback and sperm whales as well as orca on an Antarctic cruise.

Practice your photography

It's difficult to take a bad photo in Antarctica. The endless sunshine offers an incredible variety of lighting opportunities, not to mention the ever-changing, jaw-dropping scenery.

Zodiac cruising

Your expedition cruise ship will be carrying a fleet of inflatable, durable Zodiac boats. Board a Zodiac with an expert guide and explore the icy landscape, desolate icebergs and serene waters at sea level. Land on remote shores and head off on an intrepid hike in search of seals and penguins.

Question 4: How cold is it in Antarctica?

The Antarctic Circle is the coldest place on earth. It's colder than the Arctic and the Andes, and even colder than the summit of Mount Everest.

The lowest temperature on Earth

The coldest part of Antarctica is the Antarctic Plateau, which rises up from the coastal plains to an average elevation of 3,000m. Here the temperatures regularly fall below -60°C.


The record for the lowest temperature ever recorded on the surface of Earth was at Vostok Station in Antarctica. In 1983 scientists recorded an incredible low of -89.2 °C. This Russian research station is located around 1,300km from the South Pole.


This is also why expedition cruises to Antarctica usually visit the Antarctic Peninsula, which has a much milder climate. Temperatures here can climb as high as 10°C in the summer.

Why is Antarctica so cold?

The position of the sun relative to the earth's axis means that for six months a year, each polar region receives very little sunlight.


Antarctica also has the highest altitude of all the continents on earth, around 3,000m, resulting in cooler temperatures. Antarctica is also the windiest continent, adding the windchill factor.


Additionally, the highly reflective surfaces of the ice and snow at the poles reflect most light and heat back to space. This is a crucial element of climate change; as the polar ice caps reduce in size, less heat gets reflected back.

Question 5: When is the best time to visit Antarctica?

Antarctica cruises depart in the southern hemisphere summer months, so that's between October and March. This is when the ice opens enough to allow the ships easy passage. The long days and midnight sun also allow plenty of time for exploring.


Each of these months has its own characteristics and nuances. Your preference on when to go might come down to what you would like to see when you are there.




October

It's not common for cruises to visit Antarctica in October, and those that do will usually arrive later in the month. The temperatures are still very low at this time of year, with lots of sea ice still present around the Antarctic Peninsula.


The days are also still short at this time, which does mean that you'll be able to enjoy some beautiful sunsets.

November

November is mating season for penguins, so you'll be able to see their courtship displays and nest building. It's also a good month to travel for photographers, with lots of snow-and ice-covered scenery and giant, clean-cut icebergs punctuating the landscape.


The landing sites at this time of year have yet to be muddied by tramping tourists and busy penguins and are still quite pristine.

December

December brings longer days of sunlight, between 20 and 24 hours. You'll also see penguin chicks beginning to hatch from mid-December. Seals begin their mating season in December too, so there will be plenty around searching for mates.


Migrating whales will begin to show up in the waters in December, and it's also courting season for seabirds.

January

January is the peak of the Antarctic summer when you'll experience over 20 hours of sunlight each day. This is the best time to watch fluffy penguin checks learning how to walk and feed. It's also a good month for spotting seals and whales.

February

February is a great month for exploring beyond the Antarctic Peninsula. The ice is now substantially weakened to allow ships to explore further south. February sees the return of most whale species to Antarctic waters including humpback, sperm, minke, southern right and orca.


There are also lots of 'penguin creches' around, formed by the growing penguin chicks. In South Georgia, you might also be able to see some wandering albatross nesting sites.

March

By March you'll be able to see vegetation taking told on the surface of Antarctica. This is also when penguin chicks become a little braver and a little more inquisitive. Whales continue to feast in the waters in March.


The days are shorter at this time of year, so you will also be able to view the incredible night sky.


Far from being a desolate world of snow and ice, the Antarctic Peninsula is teeming with a diverse range of thriving wildlife. No matter what time of year you decide to visit the Antarctic continent, or what you hope to see, this enchanting part of the world will be ready to surprise you with something unexpected at every turn.