You can travel to the Arctic and here's how
The word 'Arctic' comes from the Greek word Arktos, which means bear. This is not a reference to the mighty polar bears that wander the region but in fact, two constellations that can be seen in the northern sky, Ursa Minor (Little Bear) and Ursa Major (Great Bear).
The idea of travelling to this extraordinary place has long ignited the imaginations of explorers everywhere. Here we explain how you can create your very own Arctic expedition adventure.
Introduction to the Arctic
The remote Arctic, perched at the very top of the world, remains one of the least explored areas on the planet. Synonymous with elusive wildlife including polar bears, Arctic foxes, seals, whales and birdlife, the Arctic Circle is also famously covered in ice. So much so that travelling by boat is only possible for a few months of the year.
Ice-breaker ships
Small ship Arctic cruise vessels are built for the unique and often challenging conditions within the Arctic circle. They are also nimble enough to access often inaccessible places, ensuring that passengers get as close to the action as possible. An Arctic cruise aboard an ice-breaker ship remains one of the best ways to embark on an Arctic expedition.
Arctic land mammals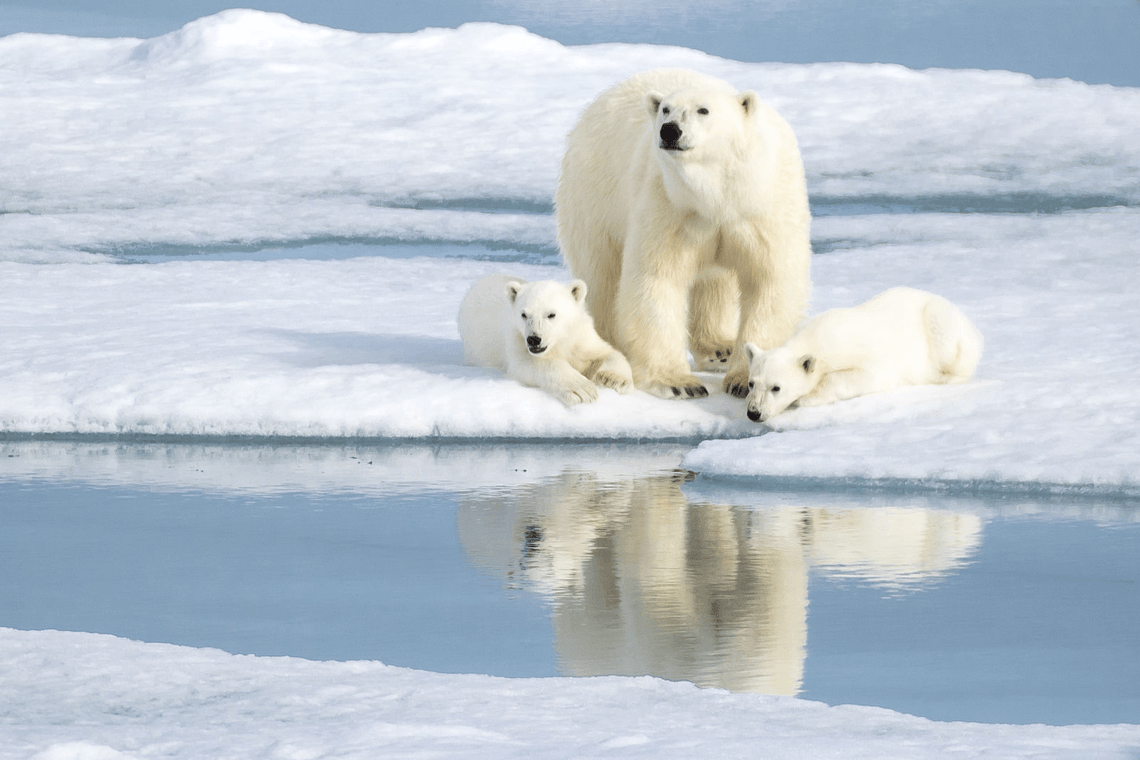 A chance to see the mighty polar bear is what draws the majority of Svalbard and Canadian Arctic visitors. Yet, there are a few other land-based mammals that also deserve some attention. The beautiful Arctic fox has adapted very well to the polar climate. This well-camouflaged little canine can survive temperatures as low as -50 degrees Celcius. It lives in northern Canada, Greenland, Iceland, Svalbard and Russia, so sightings are quite common. The hardy musk ox is also an ancient Arctic fixture. It is thought that this species survived the last ice age. Vast herds of caribou, reindeer and Arctic hares also thrive on the unforgiving tundra.
Arctic marine life
Explore the waters of the Arctic Ocean for a chance to see some of the region's glorious marine life. Walruses, seals and whales are prevalent in the seas around the Arctic. Beluga whales, bowhead whales and narwhals are the only whale species that inhabit the Arctic waters all year round. The grey whale and humpback whales migrate to the Arctic in the summer in search of food and to give birth.
Arctic birdlife
Only a dozen or so bird species live in the Arctic all year round. The gyrfalcon, raven, ptarmigan, snowy owl, redpoll and several gull and guillemot species. The Atlantic puffin can also be sighted during its breeding season. And the incredible Arctic tern splits its time between the Arctic and Antarctica, flying over 80,000km each year.
People in the Arctic
Anthropologists now believe that some of the Indigenous groups have lived in the Arctic for as long as 20,000 years. The Inuit in Canada and Greenland, and the Yup'ik, Iñupait and Athabascan in Alaska are just a few of the native Arctic groups. Vikings from Scandanavia also travelled to Greenland around 1,000 years ago and lived there for over 500 years. Today, traditional Indigenous populations live alongside town and city dwellers. These are mostly people of European and Russian descent. Despite the many challenges that living in such a harsh environment presents, over 4 million people live within the Arctic circle.
Getting there
How you get to the Arctic depends a lot on what you plan on doing when you get there.
Flying
It's possible to take a commercial or charter flight inside the Arctic Circle. However, the region is so sparsely populated with great distances between settlements that this method of travel can be extremely expensive and logistically challenging.
Small-ship expedition cruising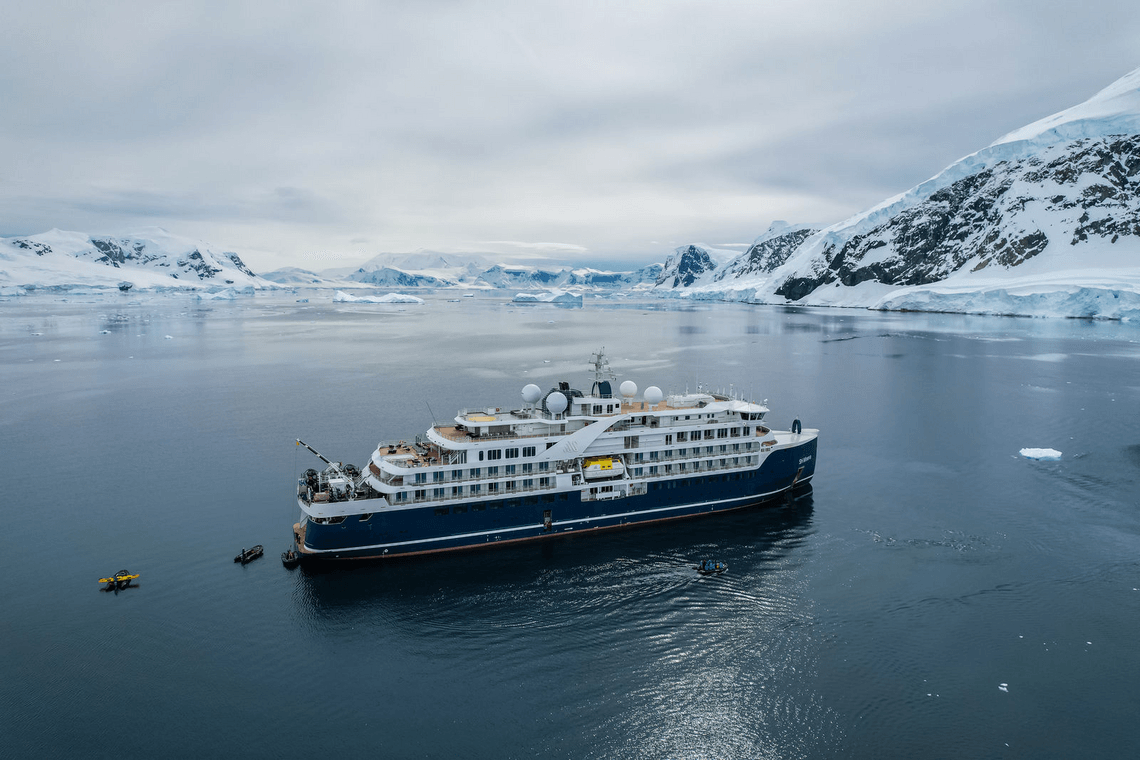 The long, harsh winters make it difficult for ships to reach the Arctic for the majority of the year. Most of the Arctic cruise routes start in Scotland, Iceland or Norway (usually Svalbard). Even in the summer months, only small ice-breaker ships designed for this terrain can gain access to some areas. This is why small-ship expedition cruising remains one of the best ways to explore the often-inaccessible corners of this vast region.
Taking a cruise to the Arctic
The Arctic is an expansive, diverse and varied region. And Arctic cruises reflect this. The kind of cruise that you decide on will most likely be determined by the places you want to visit and the things you want to see whilst you are there.
Svalbard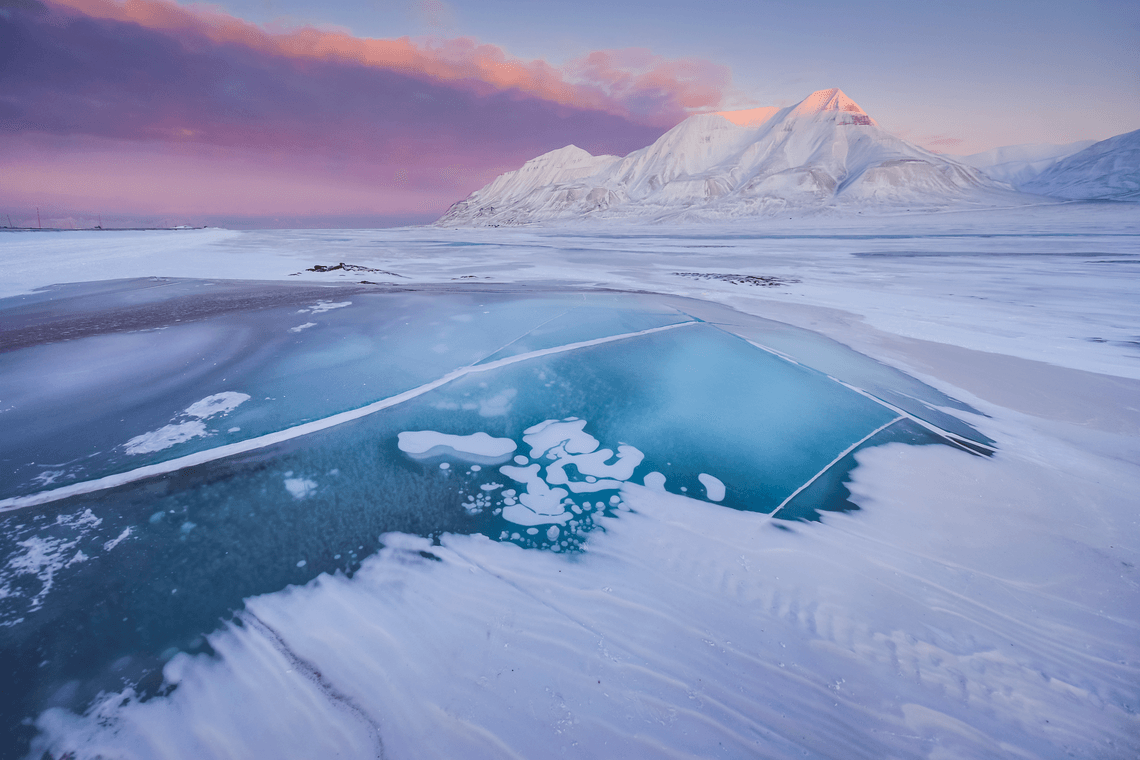 One of the most easily accessible Arctic cruise destinations is Svalbard, located high in the Arctic just a few hundred miles from the North Pole. This is a place of silent, rugged beauty, and home to large populations of polar bears. Cruises depart from the world's most northerly settlement, the small hamlet of Longyearbyen.Look out for polar bears along the shore or across the ice. Walrus, reindeer, arctic foxes, seabirds and whales may also make an appearance. Listen to the thunderous sound of icebergs calving as your ship makes its way through this icy wonderland.
Iceland
An Arctic cruise in Iceland is a great way to explore beyond the Reykjavik area that most tourists visit. On a circumnavigational cruise of Iceland, small expedition cruise ships allow landings on remote, difficult to reach shores. Visit sleepy fishing towns and out-of-reach fjords and islands. Head out on the ship's Zodiac boats to get a closer look at remarkable geological features.Wildlife viewing opportunities in Iceland are also plentiful. Meet giant colonies of puffins and look out for the many whale species that dwell in Iceland's waters. These include minke, humpback and orca whales.
Northwest passage
For a truly intrepid adventure, follow in the footsteps of the past explorers and join an Arctic expedition cruise into Canada's Northwest Passage. Aboard an ice-breaker ship, these iceberg-crammed fjords present no issues. Nevertheless, you'll soon begin to understand why 16th-century sailors struggled to travel through this notorious passage.
Canadian High Arctic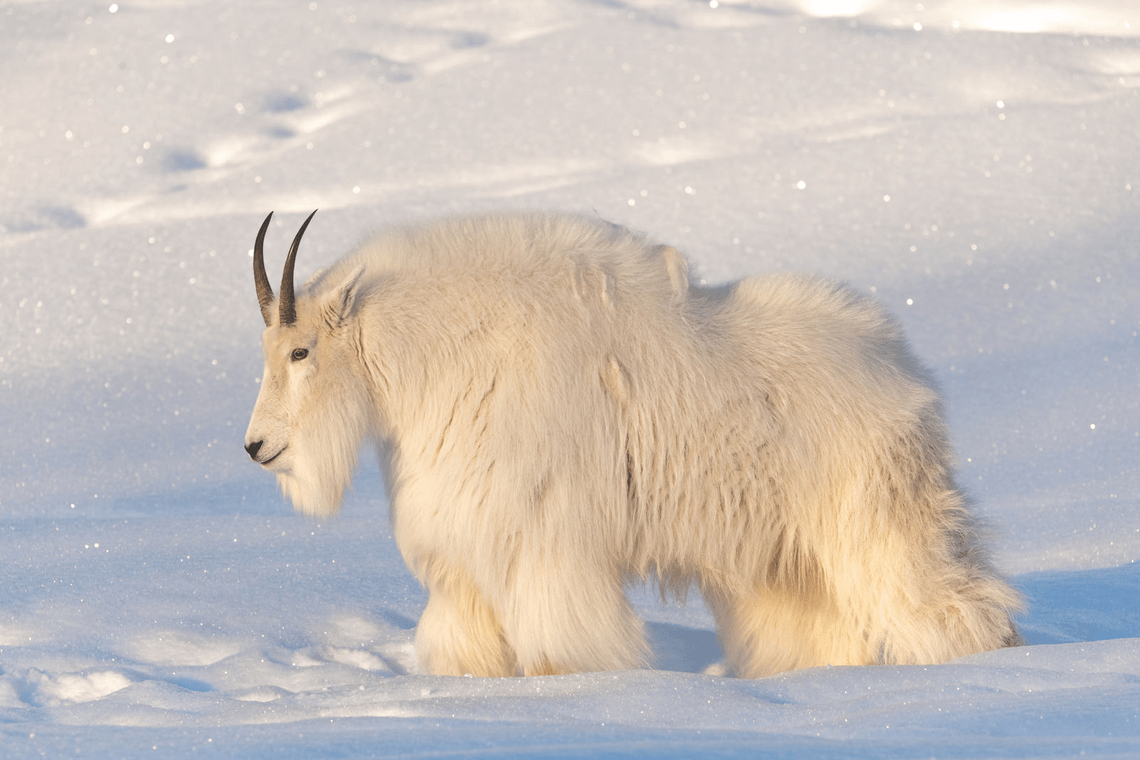 The sparsely populated and rarely visited Canadian High Arctic makes up over 40% of the country's landmass. The area consists of over 36,500 islands, of which Baffin Island is the fifth-largest.
It spans the provinces of Nunavit, the Yukon and Northwest Territories. Canada's High Arctic territory is enclosed by the Beauford Sea in the east, the Arctic Ocean in the northwest and by the Hudson Bay and mainland Canada in the south.
The wildlife viewing opportunities here are spectacular. Polar bears, grizzly bears, wolves, mountain goats, arctic foxes, pine martin and caribou are some of the species that you can hope to see. It's also possible to spot narwhal and beluga whales at the Canadian floe edge, where the ice meets the ocean on Baffin island.
Greenland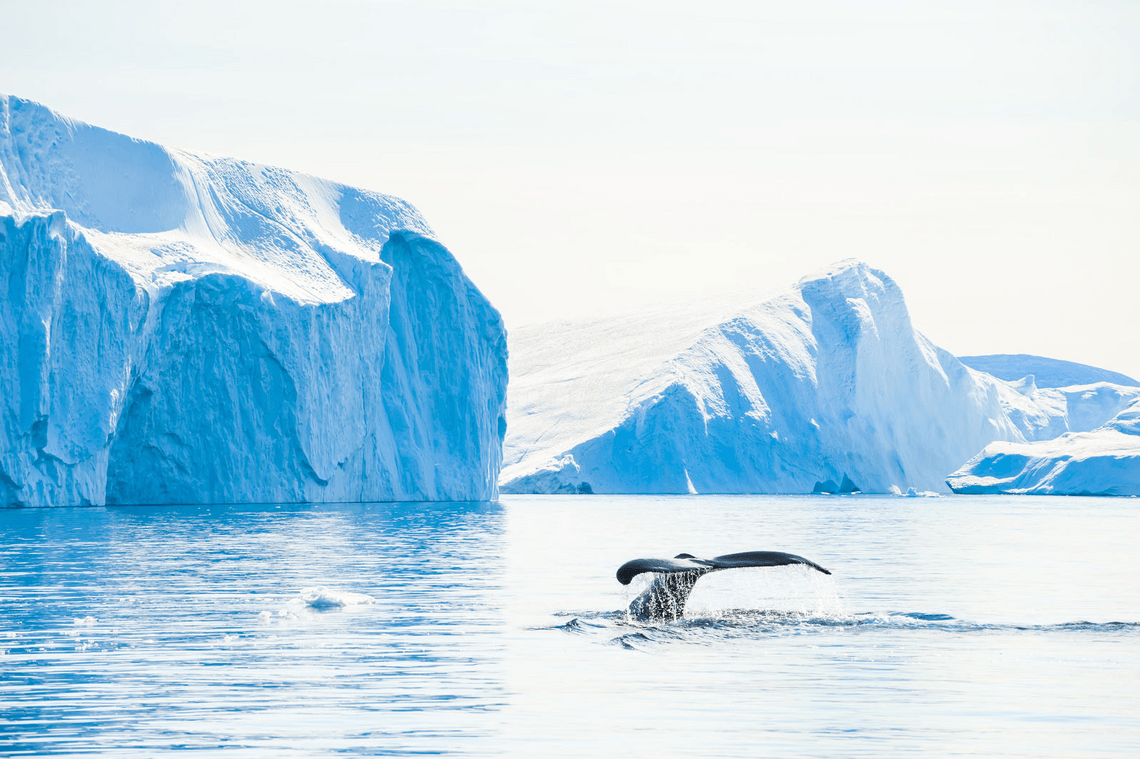 Explore traditional ways of life set against a backdrop of wild arctic scenery. Navigate through lush green forests and towering fjords. Step ashore to find out what life is really like for the people and animals of the tundra. Greenland offers a unique blend of fun and modern alongside the oldest of traditions.
Greenland's northernmost city, Sisimut, remains ice-free in winter and draws adventure sports enthusiasts from all over the world. The preserved settlements of the Norse people, some as much as 4,500 years old, are still littered across Greenland. And nature in the Arctic is at its finest in Disko Bay, a UNESCO World Heritage Site.
Arctic cruise departure ports
You will usually need to make your own travel arrangements to get your expedition cruise departure port. It's a good idea to do some research on your departure port and decide if you would like to spend some extra time there before joining your cruise.
Reykjavik, Iceland
The departure point for Iceland cruises, Iceland's sprawling capital city is definitely worth exploring further. Cosy bars, cafes and shops line the geothermally heated streets.
Popular day-trips include the famous Blue Lagoon and the mighty Strokkur geyser in Thingvellir National Park. The food scene in Reykavik is also excellent.
Longyearbyen, Spitsbergen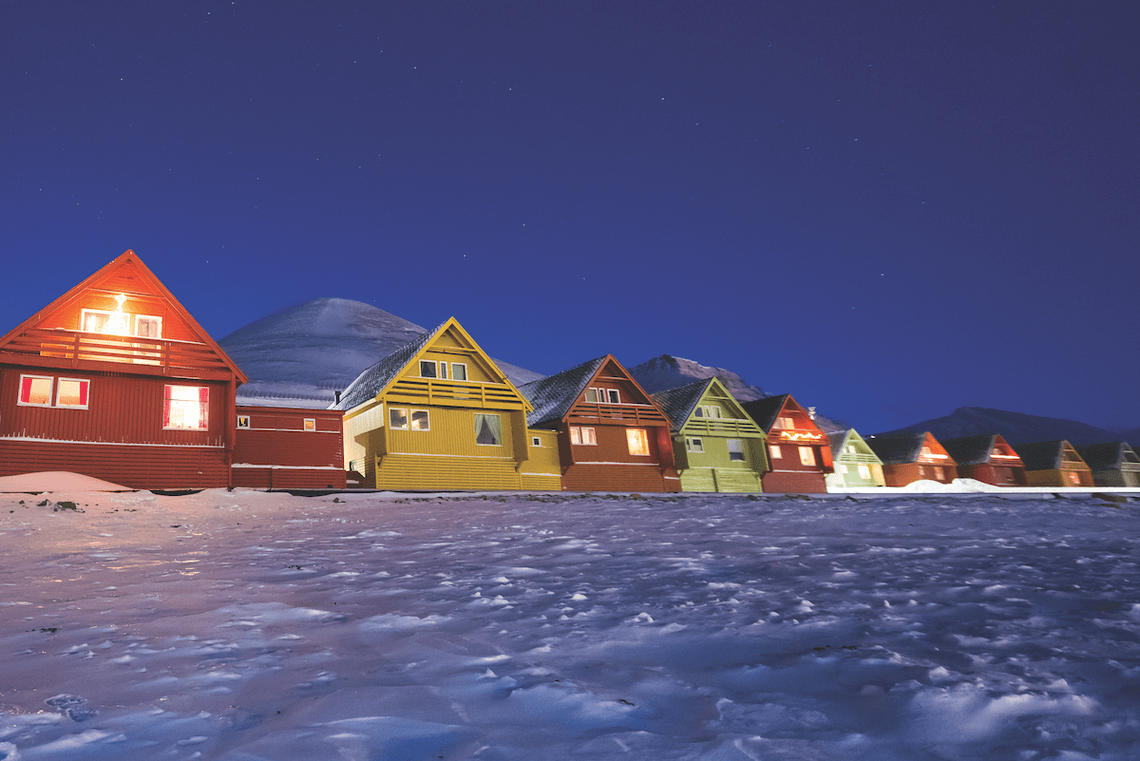 For Arctic cruises around the Svalbard archipelago and the Russian High Arctic, the departure town is likely to be Longyearbyen.
Longyearbyen is the world's most northerly town and with it comes the world's most northerly high street and pub. This Arctic port began as a mining town in 1906 and is now home to an impressive collection of art galleries, museums and pubs.
Dudinka, Siberia
Dudinka is Siberia's largest port and the northernmost stop on Yenisei river cruises. Dudinka is a fascinating place, rich with indigenous culture. A 45,000-year-old woolly Sopkarga mammoth, found on the frozen banks of the Yenisei in 2012 is currently on display in the museum of local history.
Tours to the nearby scenic Putorana plateau, a UNESCO World Heritage Site, are also available.
Tromsø, Norway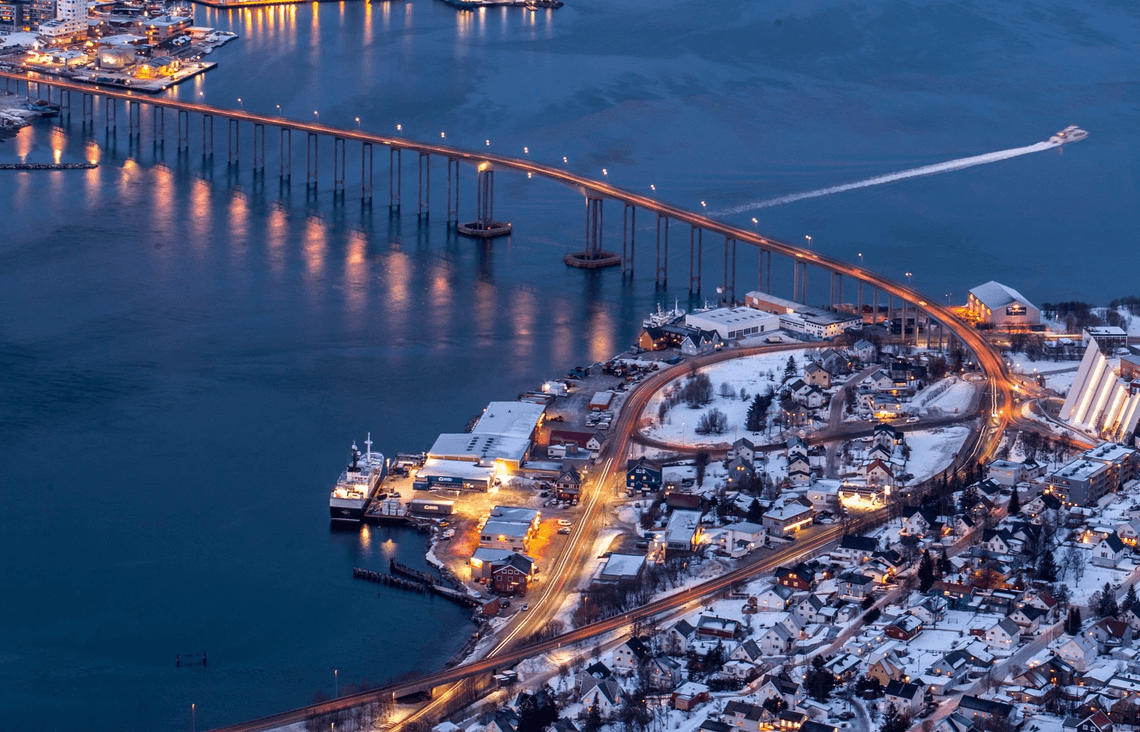 Known as the Arctic gateway, Tromsø is a remote Norwegian city at 69 degrees north, 150 miles above the Arctic circle. This is the starting point for cruises to Svalbard, Iceland and the Russian High Arctic.
Bathed in the midnight sun, Tromsø's distinctive Arctic Cathedral hosts midnight choir concerts in summer. This beautiful and haunting experience is a must-do whilst here.
Kangerlussuaq, Greenland
At the head of one of the longest fjords in western Greenland, Kangerlussuaq was formerly a World War II airbase. Kangerlussuaq is the meeting point for expedition cruises to Greenland and the Canadian Arctic.
Sea kayaking on the fjords and wildlife tours of the glacial areas are popular activities here. This is the perfect place to prepare for your arctic expedition.
Swan Hellenic Arctic cruises and what they include
Our ships
Join an expedition cruise with Swan Hellenic and experience all the adventure, thrills and wonder of the Arctic aboard a 5-star ice-class boutique cruise ship. Our ships incorporate ice-strengthened hulls which are combined with extra-large stabilisers to ensure that journeys through ice-choked Arctic seas are as smooth as possible.
The benefits of smaller ships
Our Scandinavian inspired expedition fleet carries a maximum of 152 guests on each ship. Travelling on a smaller ship allows us to really tailor our guests' experience.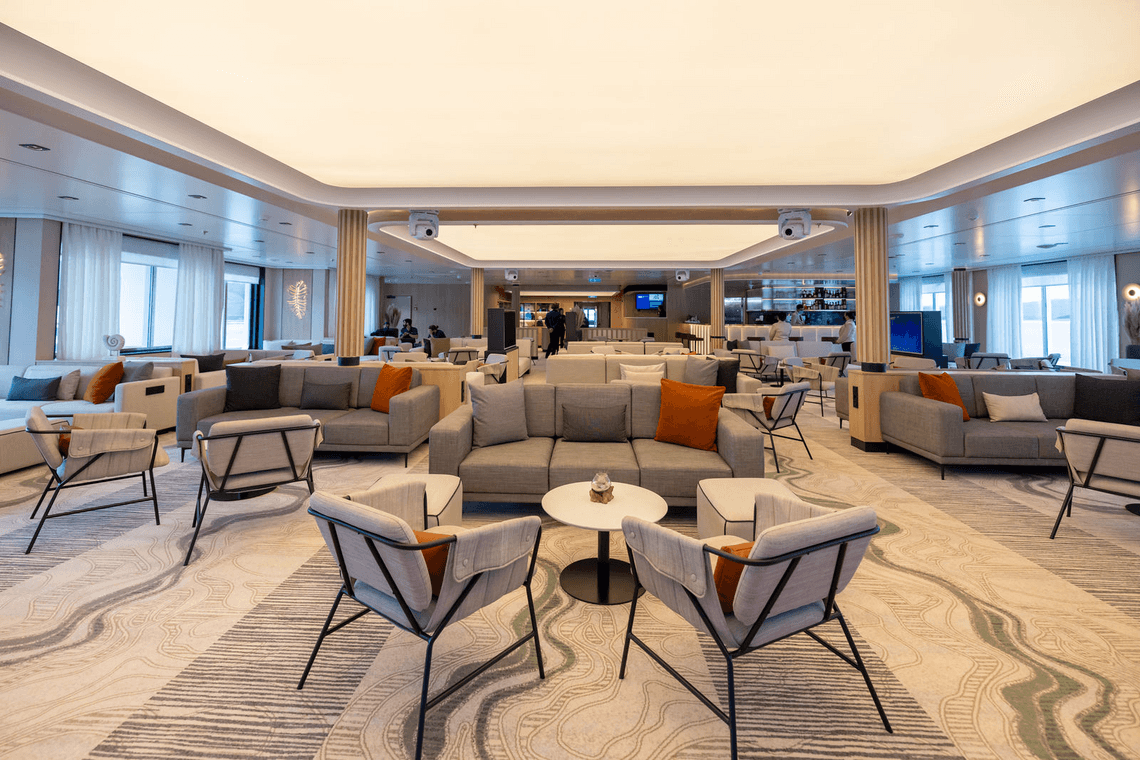 It also means that we can make landings in remote, secluded, and lesser-explored areas that would be impossible with a larger vessel. Our ships are equipped with Zodiac expedition boats, allowing us to explore our destinations even further.
Inclusions
The price of our Arctic cruises includes:
One night pre-cruise accommodation with breakfast at a 4/5-star hotel or onboard
All transfers between hotel, port and airport
24-hour room service
All-day coffee, tea, soda and selected alcoholic beverages
All meals onboard
Lecture programs by our experienced expedition team and guest speakers
Onboard gratuities and taxes
One shore excursion per port of call
Branded Swan Hellenic expedition parka
Use of rubber boots for shore landings
Guest lecturers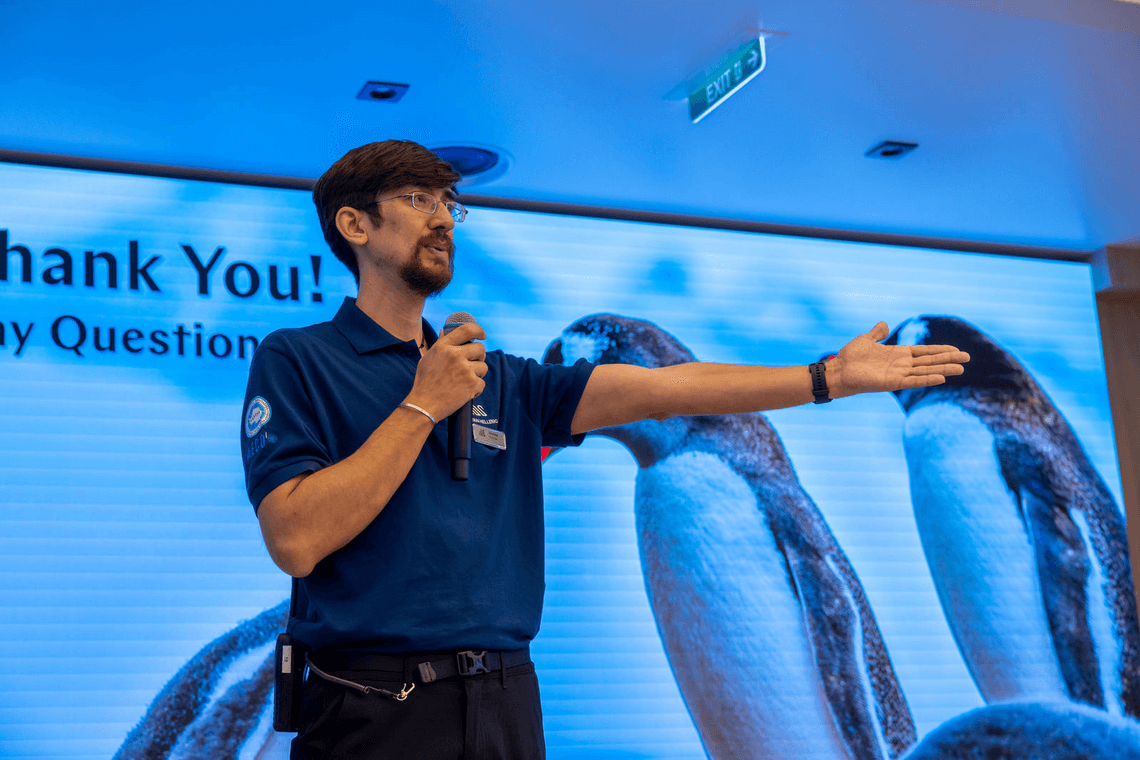 We are lucky enough to have the company of guest lecturers aboard every sailing. Our guest lecturers are experts in their various fields, which could be anything from zoology to astronomy, anthropology and beyond.
Most of our guest lecturers come with years of expertise in multiple disciplines. They are on hand to deliver fascinating onboard lectures and information sessions, as well as answer questions from our curious guests.
Expedition team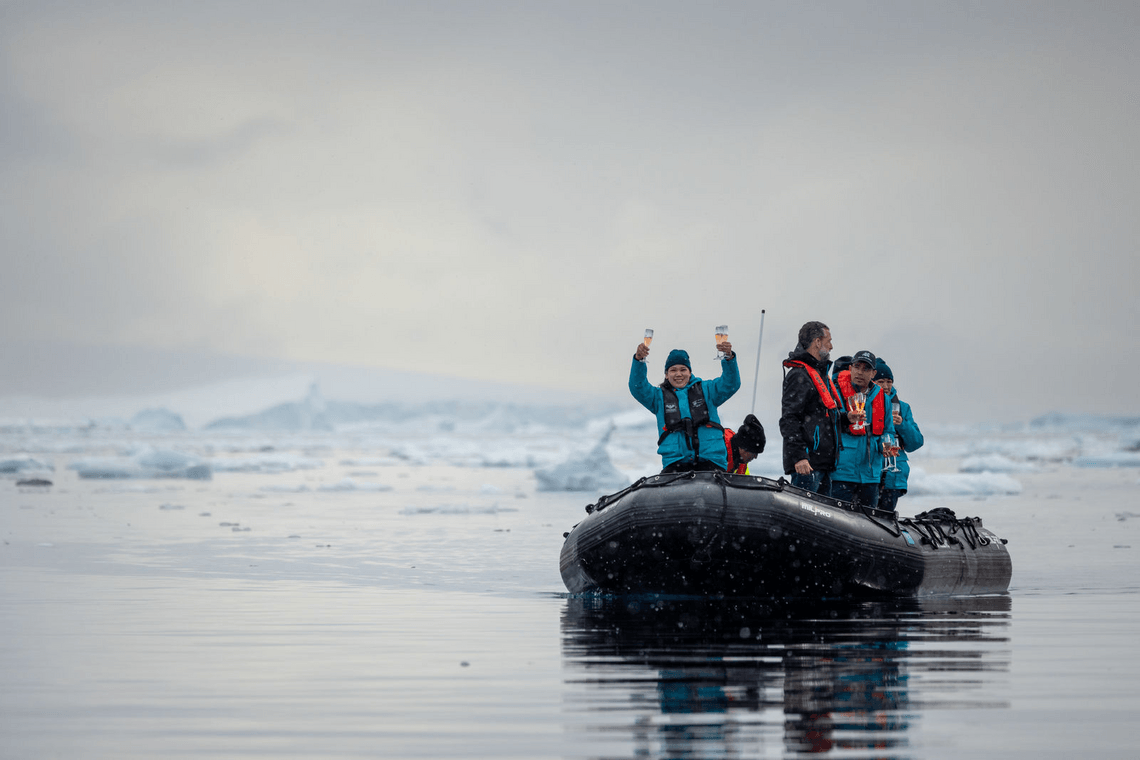 We also have our experienced and knowledgeable expedition team onboard, ensuring that our guests are safe, well informed and having the best time possible. Our expedition team know our destinations better than anyone and love assisting our guests in spotting elusive and rare wildlife.
Citizen Science
Swan Hellenic is also launching a new educational program, Citizen Science. This will allow our guests to interact with, assist and learn from guest research students and researchers in our dedicated onboard Citizen Science Lab. The program also helps support the scientific community with research and data collection in these remote and difficult to access regions.
The various Citizen Science projects aim to help preserve and protect our natural world. The topics are varied and range from seabird and whale research to phytoplankton sampling, sea ice observation, atmospheric measurements for NASA's GLOBE observer and plenty more.
This is just the tip of one of the many Arctic icebergs that you'll encounter on a Swan Hellenic Arctic cruise. Check out our Arctic itineraries for further inspiration.